Pokemon Unite Will add a Powerful Water-Type Pokemon Soon
Published 08/25/2021, 1:18 PM EDT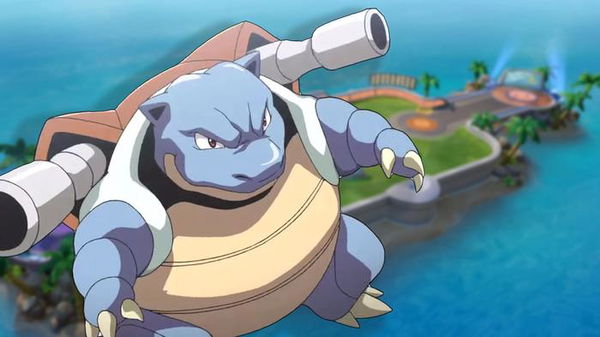 ---
---
Gary's Blastoise is finally making an appearance next week in Pokemon Unite. The trio of the starters will be complete as the developers announce Blastoise's arrival via their official Twitter handle.
ADVERTISEMENT
Article continues below this ad
The dominant water type will be a part of the game from September 01, 2021. After featuring the title's beta and tutorial, the defender class Pokemon joins its Kanto region companions, Charizard and Venusaur, in the MOBA game.
Pokemon Unite: All you need to know about Blastoise
ADVERTISEMENT
Article continues below this ad
The third evolution of Kanto league starter Squirtle, Blastoise's true strength, is his defense. Edging over the rock type, he can fight his best battle against the likes of Golem, Onix, Geodude, etc (type advantage expected to be added in future updates). Blastoise is one character that everyone has looked forward to since the launch of the game. The evolution of the starter character was not among the 20 Pokemon that were a part of the initial launch.
Even though he is a defender class character, he will not shy from showing off his attacking capabilities. Hydro Typhoon will be one of the strongest attacks players will have up their sleeve with this character. The trailer also gives us a look into his Rapid Spin attack. Although this attack might make him vulnerable and open to counterattacks in situations, his hefty built and tank-like body should be able to withstand major blows.
Besides his own attacks, Blastoise will also be able to perform Surf to help his fellow Pokemon. This move will be similar to the Surf used by Slowbro.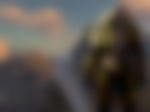 What can we expect from Unite?
The title launched on Nintendo Switch on July 21, 2021, and has seen a lot of traffic. With the rollouts of Pokemon being quite impressive, fans can't seem to get enough of the game and have been nagging the developers ever since.
ADVERTISEMENT
Article continues below this ad
During last week's Pokemon Present Showcase, which wraps up the story of Kanton and leads to the Sinnoh Region, Pokemon such as Mamoswine and Sylveon were confirmed as a part of future updates.
ADVERTISEMENT
Article continues below this ad
It was recently revealed that the game's mobile version will finally come out on September 22, 2021. There are also special rewards for pre-registration with over 2.5 million users already signed up for it.
Watch this Story: Every Major Announcement at the Pokémon Presents Showcase
Trending Stories