Pokimane Addresses Toxic Chat During Valorant Streams
Published 03/01/2021, 2:49 PM EST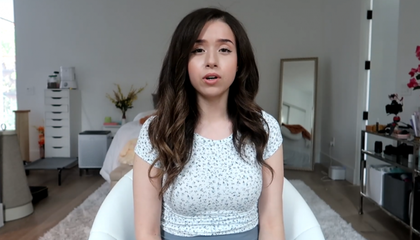 ---
---
Popular Twitch streamer, Pokimane, has finally spoken about the toxicity in competitive games. While her statement was towards her stream chat, a lot of the toxicity happens in-game as well. In fact, it is quite shameful that several women streamers/gamers face such problems because of their gender.
ADVERTISEMENT
Article continues below this ad
While the issue sometimes lies beyond the gender spectrum, it takes a heavy toll on the victim. There are multiple examples of toxic voice chats during Warzone deaths. Similarly in Valorant, players get toxic towards female teammates, often indulging in sexism and virtual abuse.
Pokimane tweeted on her alternative Twitter account, where she goes by her actual name, Imane Anys. She said it is disappointing to read her chat during competitive Valorant streams. They are often rude and condescending, instigating that Pokimane is not fit to handle the competitive arena in Valorant.
ADVERTISEMENT
Article continues below this ad
i'm really proud of the improvement i've made in valorant, especially bc it's the first FPS game i've ever played. however, it really gets me down to see so many rude comments any time i play competitive.

i'm sorry to say but i think i have to stream in sub mode more often 😞

— imane (@imane) March 1, 2021
Due to such toxicity, the streamer has decided against leaving her Twitch chat public anymore. This is a measure that a lot of streamers take to keep the rude comments out. Dr Disrespect seldom has public chats on. It is mostly on for members only, or what Doc fans reckon as the Champions Club.
Twitch streamer Sean Plott replied to the tweet saying sub mode is the way to go to block out the trash talkers.
I've used sub only for ages and its been a huge net mental positive long run. I think of modding as reactive management, sub mode as proactive management. Helps prevent shitters from even getting a chance to drop a single garbo message.

Fuck yeah for your valorant upranking!!!

— Sean Plott (@day9tv) March 1, 2021
Pokimane further hit out at her haters by replying to her own tweet. The reason she posted this statement from her alternative account was that people would ask for an explanation.
reposted here instead of main bc i shouldn't owe ppl an explanation, but i wanted to share my perspective bc i know ppl in *my* community will be curious ❤️

— imane (@imane) March 1, 2021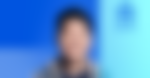 Pokimane is not the only one getting hate on Valorant
There are multiple examples of streamers coming out with abusive experiences on Valorant. Women gamers have made videos of their gameplays where fellow players are often rude or sabotaging their game.
ADVERTISEMENT
Article continues below this ad
Recently, during a $10,000 Code Red Valorant tournament, casters were rude to a few famous players. Sykkuno and Fuslie were playing together in this tournament, and the casters were being immensely mean to them after the duo lost a game. Their remarks stated Sykkuno and Fuslie were not suited for the FPS title and should stick to Among Us.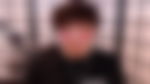 Riot has acknowledged the toxic flavor of the community and introduced new filters in its last update. Players who are regularly toxic in chat will get banned eventually and cross abusing will earn a ban for everyone involved.
ADVERTISEMENT
Article continues below this ad
It is unfortunate that even in 2021, the lack of basic decency and respect is driving people to take measures just to play a game.