Pokimane Gets a Pleasant Surprise on Her Korea Travels Thanks to a Stream Sniper
Published 06/20/2022, 4:31 AM EDT
Over the years, online content creation has become a recognized occupation in the community. Several fans dream of following in the same footsteps as their role models, such as Pokimane, Valkyrae, MrBeast, PewDiePie, and others. As the popularity of streaming continues to rise, streamers have a few options when it comes to choosing a platform for their content.
ADVERTISEMENT
Article continues below this ad
Not to mention, Twitch and YouTube are the most popular online creation platforms. Pokimane is one of the most popular streamers in the community. She has over 9 million followers on Twitch and 6.7 million subscribers on YouTube.
Over the years of her Twitch career, she has reached several mind-boggling milestones. Furthermore, she has also become the first female Twitch star to reach nine million followers on the platform. Owing to her enormous popularity and mind-boggling achievements on the platform, many fans nicknamed her 'Queen of Twitch'.
ADVERTISEMENT
Article continues below this ad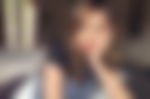 Currently, Poki is enjoying her Korea tour and posting a lot of images on her social media account. Interestingly, during her tour, one stream sniper surprised Poki with an astonishing gift. Continue reading to find out about Poki and her community's reaction to the astounding gift.
Stream Sniper surprises Pokimane with an astounding gift during her South Korea tour
Pokimane is presently on a trip to South Korea along with her friends such as AriaSaki, iGumdrop, JakenBakeLIVE, and others. Indeed, Poki is enjoying her trip and is sharing a lot of amazing moments with her fans on social media. Not to mention, the Canadian streamer was seen in an adorable video learning K-Pop dance moves from Ghost9, a member of a seven-member boy group/band.
Recently, Poki uploaded an adorable interaction with her fan during her South Korea trip. In the video, we can notice Poki bumping into her fans and receiving an amazing gift from them. Poki fans gifted her 'Logitech G923 Wheel and Pedals Set', which would help her to upload a variety of new content on Twitch.
WATCH THIS STORY: Biggest streamers who left Twitch and switched to YouTube
Interestingly, her fans also mentioned that they were stream sniping her and searching her the entire time. Naturally, Poki was too shocked after suddenly receiving such an expensive gift from her fans and thanked them by bowing down. It is no surprise that the community appreciated the entire incident.


ADVERTISEMENT
Article continues below this ad
One fan said, "Her fanbase rly cares about her that's sweet." Whereas, another fan said, "That was actually really nice to see. I love when this kind of thing happens." Last but not the least, one comment read, " That's actually a great gift to expand the content for the rest of the community too."

ADVERTISEMENT
Article continues below this ad
What are your thoughts on Pokimane's community's love towards their idol? Let us know in the comments down below.