Pokimane, Ninja, Valkyrae and Even Lando Norris Join Millions in Blessing MrBeast on His 24th Birthday
Published 05/07/2022, 4:11 PM EDT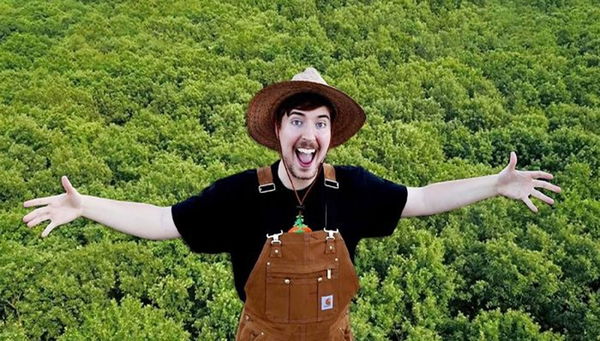 If there's one person on YouTube who's currently ruling the hearts of most of the fans, it's MrBeast without a doubt. The young social media star has come a long way since his early days on the streaming platform.
ADVERTISEMENT
Article continues below this ad
Now his name is enough to invoke a feeling of fun and adventure in anyone who watches YouTube videos on regular basis. MrBeast has become almost synonymous with the word crazy.
ADVERTISEMENT
Article continues below this ad
Whatever he does becomes viral and sensational among millions of his fans across the globe.
Birthday boy MrBeast receives best wishes from the likes of Pokimane, Ninja, and Valkyrae
It goes without saying that MrBeast has turned into a bigger name than what he was few years ago. He has made great strides in his career so far since the time he began making videos on YouTube as a child creator.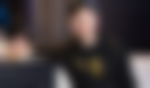 Now he is known for coming out with some of the most unbelievable challenges. As a result of such creative efforts, he's almost on the verge of crossing 100 million subscribers on his channel.
Apart from this, he just crossed another big mark in his life as MrBeast turned 24 on Saturday. The YouTuber and streamer took to Twitter to announce it as well, in his usual and evergreen style.
It took no time for his millions of fans to express their happiness on the eve of their favorite YouTuber's big day. But since Jimmy is also loved by almost all the social media stars on the internet, some of the biggest names in streaming also wished him on his birthday.
Twitch streamers Pokimane, Valkyrae, and Ninja offered him best wishes.
Happy birthday MrBeast

— pokimane (@pokimanelol) May 7, 2022
Moreover, even renowned F1 driver Lando Norris wished MrBeast on his most special day.
Here are few more reactions from his fans and social media celebrities:
Happy birthday bro

— Brother Nature (@BrotherNature) May 7, 2022
How the FUCK are you only 24

— Schlatt (@jschlatt) May 7, 2022
Have the best birthday 🎉🐥

— Chica (@ChicaLive) May 7, 2022
Happy birthday MrBreast 🥰

— Quackity (@Quackity) May 7, 2022
Happy birthday MrBeast

— CharlieIntel (@charlieINTEL) May 7, 2022
MrBeast is currently on track to cross the barrier of 100 million YouTube members. At the moment, PewDiePie is the only individual to have accomplished this feat on the streaming platform.
ADVERTISEMENT
Article continues below this ad
READ MORE: PewDiePie VS MrBeast: Who Has the Most Subscribers on YouTube?
But looking at the giant leaps that Jimmy's channel is taking each month, the mission might end up getting completed soon.
What are your predictions for the YouTuber in this year? Do you think he will go past 100 million subscribers before the end of 2022?
ADVERTISEMENT
Article continues below this ad
WATCH THIS STORY: The Most Followed Female Streamers on Twitch
Let us know in the comments.