Pokimane Reaches Glorious Milestone in Valorant and Shares Her Best Tips to Rank Up
Published 09/19/2021, 1:13 PM EDT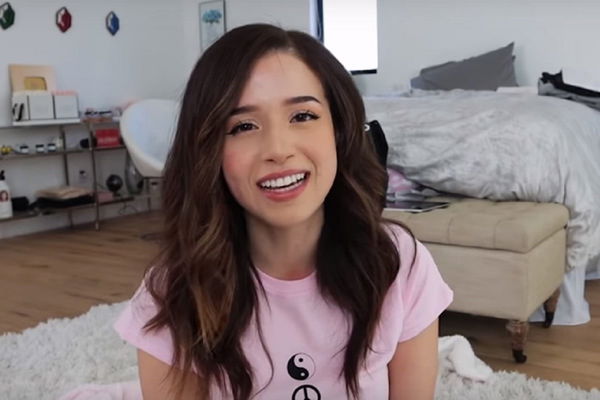 ---
---
Everything that Pokimane has achieved in her illustrious career as a streamer pales in comparison to her latest feat. The 25-year-old streamer had been grinding in the ranked matchmaking of Valorant for months. And it seems like her hard work, with some assistance from her friends and professional players, helped her to do the impossible.
ADVERTISEMENT
Article continues below this ad
Poki is now an Immortal player in the NA region, which is arguably one of the hardest regions in the world. This means she's now officially ranked as one of the few people in the world who are eligible to turn professional. The streamer celebrated the milestone by gifting 100 subs each hour.
"Enjoy, 100 gifted subs, if you guys don't know, basically, I just hit immortal on Valorant and I am so happy. I am so freaking proud of myself like, I can't even properly describe to you all." 
ADVERTISEMENT
Article continues below this ad
video source: pokimane
Twitter reacts to Pokimane hitting Immortal in Valorant
The Moroccan streamer also broke the news on Twitter, which attracted comments from the community and professional players. It seems like everything that the streamer had been working towards finally paid off, after being hard stuck in Diamond lobbies.
Popular streamer and Poki's close friend, TSM Myth, offered his reaction to the splendid news. It seems like Myth does not want to trade bullets with the streamer as he asks her to go easy on her.
If I Q and I vs u, just let me win please.

— TSM FTX Subroza 🇲🇦 (@Subroza) September 18, 2021
Former world champions, Team Sentinels seemed mighty impressed with Poki's latest achievement.
There is a new tutor in town, and she is arguably the most glamorous one in all of Valorant. This fan wonders how TenZ, Asuna, and Yay will respond to this news.
"Are you ready for your valorant lessons?"

TenZ gulped

Asuna nodded

Yay blinked nervously

"Yes Pokimane" they said in unison

— Peyton (@NitesTV) September 18, 2021
Tarik needs a hard carry to reign supreme in the Immortal lobbies. Will Poki join forces with the Counter-Strike legend next?
Twitch's uncrowned queen, Pokimane, has claimed her throne in Valorant, and 100Thieves' content creator BrookeAB is extremely proud of her friend.
ADVERTISEMENT
Article continues below this ad
Fellow Offline TV member, Scarra stopped by to celebrate her teammate's impressive feat. Immortal ranks are not easy to attain, and it demands a special level of understanding of the game to go toe-to-toe with the best aimers in the game.
ADVERTISEMENT
Article continues below this ad
What you do think about Pokimane's latest achievement? Be sure to let us know your thoughts in the comment section below.
Watch this story: Crime/Gang Games Coming in 2021
Trending Stories