Pokimane Wouldn't Mind Her Lawyer Be a Busted CS: GO Cheater
Published 01/19/2023, 10:10 AM EST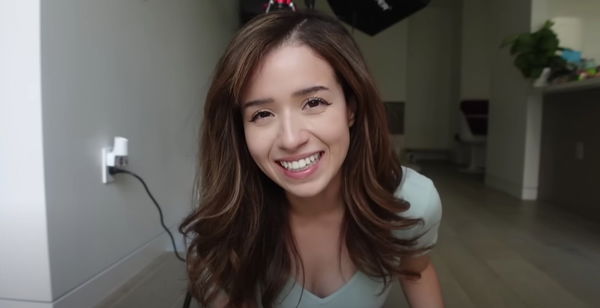 Cheating has long been considered a prohibited action in the gaming community. However, this does not prevent people from cheating in video games, as there are several incidents of cheating every year. Many streamers and eSports professionals have been caught using hacks on livestreams or professional events.
The 'Twitch Queen' Pokimane reacted to a video compilation of clips of streamers or eSports pros found cheating in the game. Among that compilation, one of the clips was of the former Twitch streamer MissQGemini, who became viral after her viewers caught her cheating in Counter-Strike: Global Offensive. However, Pokimane wishes to hire this unethical streamer as her lawyer in a worst-case scenario.
Pokimane wishes to hire a CS: GO cheater as her lawyer
ADVERTISEMENT
Article continues below this ad
MissQGemini used to boast about her exceptional gaming talent and claimed others doubted her abilities because she was a female player. But she proved one day that no one doubted her because of gender, but because of her 'extraordinarily amazing skill.' She was caught red-handed using wall hacks during a competitive CS: GO livestream.
Despite being caught, the streamer tried to play it cool. MissQGemini initially claimed it was a glitch. But she later explained that it was her friend 'Clara' who installed the hacks on her PC earlier. Her obvious deception even impressed the 'Twitch Queen,' who praised her acting prowess and wanted to hire her as her lawyer.
ADVERTISEMENT
Article continues below this ad
Pokimane jokingly said, " Can we take a moment to say, I respect her for the improv, you know? She thought of something and she went for it and it's not the worst idea. There's plausible deniability there, she might have gotten off. I would hire her as my lawyer, maybe." She also clarified that she would have only hired MissQGemini as her lawyer if she was broke.
Imane tried to act like MissQGemini
Aside from wanting to hire her as her lawyer, Imane 'Pokimane' Anys attempted to imitate the ex-Twitch streamer. And she chose to play the role of a Valorant player who was caught using aimbot. So she argued like her favorite MissQGemini, even shouting 'Clara' like her in that small act.
ADVERTISEMENT
Article continues below this ad
WATCH THIS STORY: From Valkyrae to Pokimane, The Top Fortnite Female Streamers In The World
Pokimane's act was entertaining but we cannot turn a blind eye to these cheating incidents because they are so unethical. What are your thoughts on these cheating incidents?