Popular Fortnite Creators Suffer Major Loss in Viewership Amidst Season 3 According to Statistics
Published 06/18/2022, 10:25 AM EDT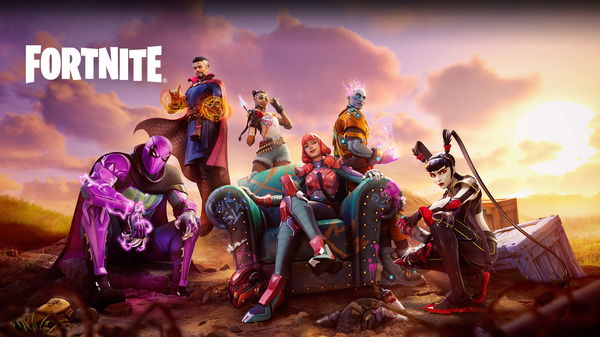 The ongoing Season 3 of Fortnite may have managed to impress fans, but has somehow become a reason behind many content creators' worry. According to some strange statistics, the viewership of many creators has fallen since the new season hit the game. In fact, some creators have even left the topic of 'Fortnite' altogether, as a result.
ADVERTISEMENT
Article continues below this ad
According to Top5Gaming's recent tweet, Fortnite's Season 3 may have caused a downfall of many creators. As it happens, creators seem to be getting less than half the views they used to get before. This is, indeed, a worrisome situation to think about.
ADVERTISEMENT
Article continues below this ad
It's been almost 5 years since Epic Games' Fortnite hit the stores. Since then, the game has done extremely well, picking up critical acclaim and garnering a huge fan base over the years. Epic Games has made it a priority to deliver new seasonal content every few months. But, looks like fans need more to stay interested!
Fortnite Streamers SypherPK, Ali-A, and CourageJD lose viewership after Season 3 kicks in
According to Top5Gaming, some content creators including SypherPK, Ali-A, and CourageJD's viewership has noticeably decreased in the past few months. They are known Fortnite creators but have somehow fallen prey to the recent drift.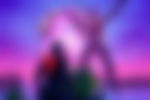 Top5Gaming also mentions how some creators are quitting from Fortnite's sphere.
Is Season 3 the downfall of most Fortnite YouTubers?

(For reference, every creator seems to be getting 1/3 of normal views and many seem to just be quitting)

— T5G (@Top5Gamingx) June 17, 2022
When a fan claimed otherwise, Top5Gaming posted some eye-opening statistics.
But, why is the downfall happening?
Fortnite's BR doesn't have enough exciting content
As we all know, the entire fan base was hyped for the new Season 3 as Epic Games delivered an exhilarating experience through their end-of-season event, Collision. The new season came with Darth Vader, Indiana Jones, some new weapons, a screwballer rollercoaster, a beautiful new, bouncy biome, and more.
WATCH THIS STORY: Everything you need to know about the new Doomsday Device in Fortnite
Well, not all fans liked the new season with several popular creators and pro players stating how 'everything's the same.
ADVERTISEMENT
Article continues below this ad
From weapons being 'broken' to an unnecessarily grindy XP system, Season 3 has not been as good as it seems. Epic Games have also been unable to address some bugs that were massively reported in the game.
ADVERTISEMENT
Article continues below this ad
Some old events like the 'Astronomical' featuring Travis Scott had managed to gain a lot of attention and positive feedback. Although we had a good 'Collision' this time, the ongoing season is in dire need of content holding the fan base together.
Content creators are, thus, having a hard time keeping their fan base attentive as there's no exciting content to talk about in Fortnite. We hope Epic Games takes player feedback into consideration and bounces back.