Popular Insider Refutes Baffling Rumor about Upcoming Call of Duty Titles
Published 11/23/2021, 10:16 AM EST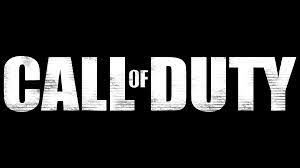 ---
---
Activision more often than not releases a new Call of Duty game every year. This strategy has been subject to criticism has often led to the franchise producing very mediocre and stale games. However, there was a leak circulating that indicates Activision might abandon this strategy and allow developers to spend more time making more polished and finished games.
ADVERTISEMENT
Article continues below this ad
Sadly, this rumor has been debunked as well.
Watch Story: Call of Duty: Warzone vs Fortnite: Which Is the Better Battle Royale Game
ADVERTISEMENT
Article continues below this ad
Call of Duty to continue annual release
The process of a new Call of Duty title every year has often met with disapproval from the fans. The titles released are often more or less the same and lack polish. The community feels that Activision should let studios take a breather and take more time to develop better titles.
However, from a business point of view, Activision would oppose this. This would cause a one whole year delay where Activision does not get revenue.
Long time reliable leaker associated with the series, Tom Henderson took to Twitter to all murder all hope the community had. He made a Twitter post to state that Acitvision would, in fact, not abandon its strategy of annual releases.
ADVERTISEMENT
Article continues below this ad

He was quite crude and direct and did not offer an explanation. However, this theory does indeed fall in place with the practices Activision has adopted. Call of Duty, regardless of how well made it is, tends to generate tons of profit every year.
Even if the game is quite average and mediocre, the title generates immense revenue. So it does not make a lot of sense that Activision, would sacrifice one whole year's worth of profits just to make a better game which would not make them a bigger profit by a larger margin.
ADVERTISEMENT
Article continues below this ad
Tom Henderson has actively worked with IGN and the Video Game Chronicles. His prior leaks have been accurate as well. However, just as all leaks, this news is a leak as well and should not be taken with anything more than a grain of salt.