Popular Twitch Streamer Goes From Being Banned To Unbanned Within Minutes Following Valkyrae's Intervention
Published 03/30/2021, 1:30 PM EDT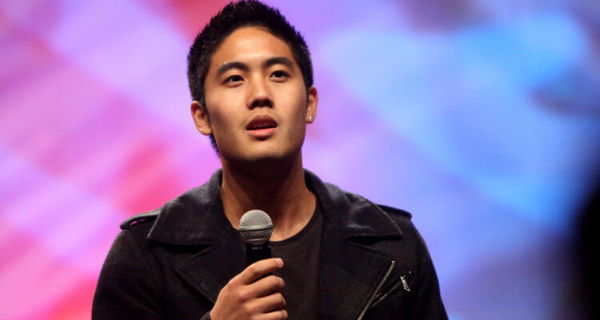 ---
---
Another day, another Twitch ban. This time, it was popular YouTuber Ryan Higa who was banned for a short period and then unbanned following backlash from some prominent streamers.
ADVERTISEMENT
Article continues below this ad
Ryan Higa is a well-known comedic personality. He was casually playing Among Us with some of his friends, when he received a ban. While his friends kept wondering why he went offline, Higa went on to find the cause for his ban.
It was later revealed that he received the ban for hateful conduct, something all his friends denied, including 100T content creator Valkyrae.
ADVERTISEMENT
Article continues below this ad
"My stream just ended and then I looked and then they said to go look for an email and then that's that," Higa said.
This prompted Valkyrae and others to call out Twitch on Twitter. They asked the streaming platform to lift Higa's ban as he wasn't guilty.
Just 15 minutes later, Higa was unbanned and received an email from Twitch stating it was a mistake from their end.
Appreciate all the homies getting twitch's attention.. I'm unbanned! They sent me an email saying it was mistake on their end. So everything's all good now! Thank you guys <3

— Ryan Higa 🧢 (@TheRealRyanHiga) March 26, 2021
A similar incident happened to 100T member Tommy last week. The streamer was banned for revealing "non-sensitive information" on the live stream. Following community backlash, the ban on Tommy was lifted just five hours later.
Twitch and the case of never-ending bans
In a span of just one week, Twitch has been on the news several times for their ban mistakes. This has made many in the community question the company's practices. If they are handing out wrongful bans, it'll affect streamers who are beginners or those without affluent connections.
While the likes of S1mple were banned for certain grounds, he too was unbanned just a while later as he was a prominent figure.
Similarly, in the case of Ryan Higa, Twitch unbanned him after intervention from some popular names. Middle or beginner streamers do not have the fan base to make Twitch officials aware of any mistakes.
ADVERTISEMENT
Article continues below this ad
Higa himself responded to a tweet that highlights the subject matter. He called himself "lucky" for getting unbanned.
ADVERTISEMENT
Article continues below this ad
Twitch unbanning Ryan within 15 minutes did feel a little odd. It was too little of a time span to analyze the reason behind the ban and lift it. This has forced many to question whether Twitch shows a certain favoritism to its popular streamers.