Popular YouTuber Fuses a Magical Nintendo Accessory With the Xbox Series S
Published 06/21/2022, 1:30 PM EDT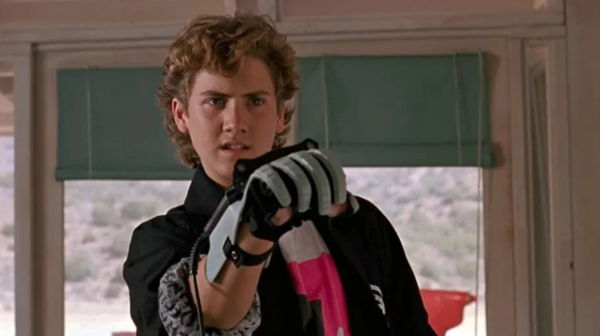 Back in the '80s, a Nintendo creation had quickly gone from being the 'most-wanted' to the 'most-regretted' in a short time span. When the Nintendo Power Glove was released in 1980, every kid in the block wanted one. However, as soon as they discovered its overly difficult interface, their dislike for the Power Glove escalated quickly.
ADVERTISEMENT
Article continues below this ad
Fast forward to 2022, fans have suddenly found some kind of exhilaration in trying different experiments with the long-forgotten Virtual Reality promoter. The latest experiment that went live was by a YouTube creator, 'Will It Work?'. Well, did it work? Let's find out.
ADVERTISEMENT
Article continues below this ad
YouTuber connects Nintendo Power Glove to an Xbox Series S
As the creator mentions, it is quite difficult to mix and match controllers with consoles. Usually, consoles don't support thirty-party controllers easily. Doing this experiment on a PC could be easy, but not on a console.
WATCH THIS STORY: Ranking the highest-rated Nintendo games of all time
As the video progressed, the creator revealed that he needed to get a special adapter, Titan One, and an NES-to-USB adapter to perform this experiment. With Titan One, all he had to do is connect the Nintendo Power Glove to the adapter and then the adapter to the console.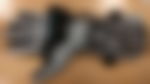 He then launched a controller tester app on his Xbox Series S to test the situation. The result? It worked! Following that, he launched Halo Infinite to test the experiment further. That's where he discovers an anomaly.
With Nintendo Power Glove, the creator could only make straight movements in the game. He was unable to aim with it, which was a deal-breaker. Next, he tried the Nintendo Power Glove with Shredders, a snowboarding game.
Although it was much better than the Halo experience, using the Power Glove for Shredders needed some custom scripting. Is the trouble worth it? Well, probably not. For Nintendo fans, however, it could seem magical!
ADVERTISEMENT
Article continues below this ad
What is the Power Glove?
For the unaware, the Power Glove was Nintendo's take on a controller based on Virtual Reality released back in 1989. However, it was incredibly difficult to use. Moreover, it didn't come with any special video games that could utilize its full potential. Nintendo released two video games for the Power Glove eventually. But by that time, the popularity had drifted.
ADVERTISEMENT
Article continues below this ad
Every Nintendo fan would agree that the Power Glove had the potential to become big. However, the Japanese giant couldn't capitalize on the immediate popularity or the controller's power, resulting in a sad end to its future.
What do you think about the Nintendo Power Glove? Let us know in the comments below.