Popular YouTuber JiDion Slapped With Lifetime Wimbledon Ban For His Antics During Intense Novak Djokovic-Jannik Sinner Quarter-Final
Published 07/05/2022, 1:30 PM EDT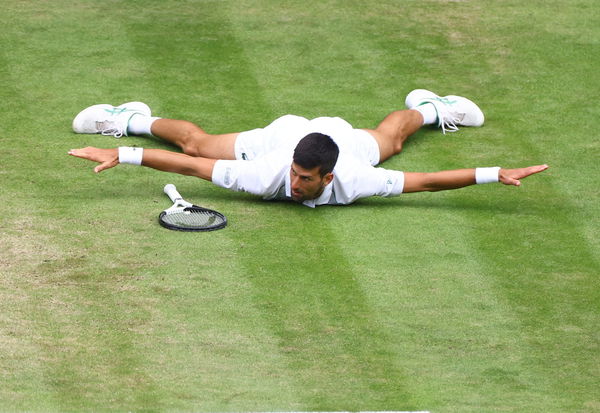 JiDion is a popular internet personality, owing to his bizarre prank videos on YouTube. He boasts of millions of subscribers on his YouTube channel and a good follower base on Twitch as well.
JiDion recently traveled to the UK to meet one of his idols, KSI, for a collaboration. In fact, JiDion participated in a Sideman 20v1 special edition with KSI. However, JiDion also found another popular event to make a hilarious appearance on, while in the UK.
ADVERTISEMENT
Article continues below this ad
As fans know, one of the four Grand Slam of Tennis tournaments, Wimbledon, is ongoing in the UK this year. Being the most prestigious tournament in the history of Tennis, Wimbledon obviously attracts a lot of tennis fans to become a part of the live audience. JiDion is also a huge tennis fan, and he went to attend the match between Djokovic and Sinner!
JiDion appears at the Wimbledon 2022, gets banned
A scene from today's nail-biting Wimbledon quarter-finals match between Novak Djokovic and Jannik Sinner captured how JiDion showed his dedication towards Sinner during the match.
While fans weren't expecting an appearance from the popular YouTuber in a Wimbledon match, JiDion was busy patting his chest out of joy when the camera turned towards him.
The Tennis legend, Djokovic, had a hard time returning a serve from Sinner at one moment in the match. As the crowd cheered for Sinner's incredible skills, JiDion also displayed his feelings, but in a unique way. As a result, an officer from the security team was seen to have a talk with the popular creator, moments before the camera turned away from them.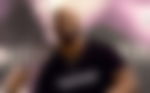 Following the same, JiDion reportedly took to Instagram to report the situation to his fans via a live session. He mentioned how he's a huge fan of tennis. In addition, he also made a shocking revelation about him receiving a lifetime ban from Wimbledon, following the situation.
ADVERTISEMENT
Article continues below this ad
"Had nothing to do with the air horn though," JiDion cleared it up for fans. He reportedly carried an air horn to the match, which he displayed in an Instagram story earlier. But, according to him, the ban had nothing to do with the air horn.
JiDion also revealed that he'll upload a video regarding the entire incident next week. Until then, the real reason behind the lifetime ban he received is unknown.
ADVERTISEMENT
Article continues below this ad
WATCH THIS STORY: Top streamers who have lifetime Twitch bans
What do you think about JiDion's appearance at the Wimbledon 2022? Let us know in the comments!
Edited By: Pritam Priyedarshi