President Biden Signs Executive Order to Solve the Playstation and Xbox Supply Problem
Published 02/25/2021, 12:10 PM EST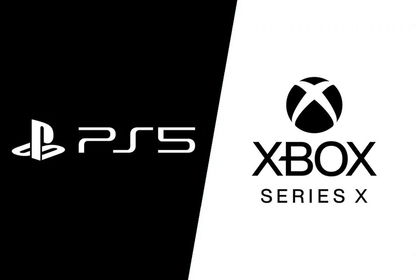 ---
---
The United States of America has recently been facing a shortage of semiconductors. These are used in car batteries, CPUs, televisions, etc. This has affected many of America's key industries and thus its overall economic growth. In order to deal with this shortage, President Joe Biden ordered "an immediate 100-day review across federal agencies to address vulnerabilities in the supply chains of four key products."
ADVERTISEMENT
Article continues below this ad
A variety of factors induced by Covid-19 and market changes brought about this shortage. These reasons include spikes in demand for consumer electronic products like laptops due to changes in lifestyle caused by the COVID-19 pandemic, slowdowns in chip production also caused by the pandemic.
Additionally, the business model in the semiconductor industry sees most companies outsource chip production to firms like Taiwan Semiconductor Manufacturing Company (TSMC). As a result, America faced a shortage of supply.
ADVERTISEMENT
Article continues below this ad
As a result, many major tech-oriented companies like Apple, Qualcomm, Sony, and AMD have all reported shortages in recent weeks. They range from part shortages for iPhones to AMD's newest CPUs and GPUs. The order also calls for a "one-year review of a broader set of U.S. supply chains." This will cover six sectors including defense, health care, information technology, energy, transportation, and agriculture.
Yesterday, I met with a bipartisan group of House and Senate members to discuss U.S. supply chains and then took executive action to strengthen them. The American people should never face shortages when it comes to the goods and services they rely on. pic.twitter.com/y342c3AX5C

— President Biden (@POTUS) February 25, 2021
ADVERTISEMENT
Article continues below this ad
What is the Role of Semiconductors?
Semiconductors help in the manufacture of various kinds of electronic devices, including diodes, transistors, and integrated circuits. The shortage is a major reason behind stock issues for electronics such as the Xbox Series X and PlayStation 5. Apart from this, the shortage forced multiple automotive companies to suspend vehicle production temporarily over the past several months. This includes Volkswagen, Chrysler, and Ford. Ford recently announced that they would be pausing the manufacturing of their F-15O trucks.
President Biden is not the only one trying to think ahead of this crisis. AMD, MD, IBM, Intel, Nvidia, Qualcomm are all members of the Semiconductor Industry Association. In fact, the group urged the administration to include "substantial funding for incentives for semiconductor manufacturing, in the form of grants and/or tax credits, and for basic and applied semiconductor research."
ADVERTISEMENT
Article continues below this ad