Pro Valorant Player Responds to Riot Games Using Viking Frz Comments Out of Context
Published 05/27/2021, 10:18 AM EDT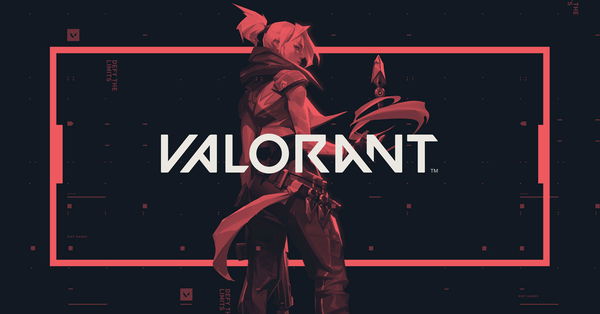 ---
---
Valorant Champion's tour in Iceland is in full swing. Riot Games has really left no stones unturned to organize this LAN event in a safe manner. Fans were looking forward to this tournament, and it has certainly lived up to expectations. So far, EU teams have suffered devastating losses at the hands of top-rated NA teams.
ADVERTISEMENT
Article continues below this ad
Recently, Riot Games created a hype promo for the Sentinels' match against Team Viking. However, this promo contained comments by a professional player, Frz, and they were taken out of context.
Now Sentinels' Zombs offered his reaction to the entire controversy, as Riot misused Frz's comments. Drama and controversies are inevitable at this level of competition. Zombs had apparently shared a tweet aimed at Team Viking, which he later deleted.
ADVERTISEMENT
Article continues below this ad
Apparently riot took VKS out of context talking about X10 to hype up our match. Deleted the tweet, ggs to them.

— zombs (@zombs) May 26, 2021
Tempers were flared, as Frz's comment about X10 not being the top team was wrongfully used against Sentinels. Now Riot Games has issued an apology and promised to scrutinize the content meticulously. This is indeed a bad look for Riot Games, as such marketing tactics can create unhealthy rivalries and it will definitely make the professional circuit toxic.
Sentinels' leader Shahzeb 'Shazam' Khan has offered his response to Zombs' tweet. He thinks something was definitely afloat and advised his fellow teammate to refrain from making comments. Zombs had shared a tweet recently that was aimed at Team Viking because of the hype promo.
ADVERTISEMENT
Article continues below this ad
If you think he did nothing you simply don't understand what you're watching, so please stfu

— Shahzeb Khan (@ShahZaMk) May 26, 2021
Sentinels continue its domination in the LAN event
ADVERTISEMENT
Article continues below this ad
However, as the tournament progressed, Sentinels managed to overpower the Brazilian roster, Team Vikings. This team has remained undefeated in the tournament so far. Furthermore, the team hasn't dropped a map to anyone, and it has put them in a really good position in the upper bracket. Team Viking has fallen down to the lower bracket, where they will face the winner of Fanatic vs X10 eSports. Leandro 'Frz' Gomes aimed his comments towards X10 eSports, and he never said anything against Sentinels. It seems like Zombs fell prey to the marketing tactics and shared a distasteful tweet against Vikings after their game.
The Tenz effect was in full display in the game, as the top-rated NA squad decimated their opponents. If the team continues to showcase performance of this caliber, it would be fair to say that Sentinels stands a fair chance of becoming world champions.