Prominent Journalist Reveals What Forced Halo Infinite to Scrap Massive 'Zelda-Like' Open World Idea
Published 12/09/2021, 1:30 PM EST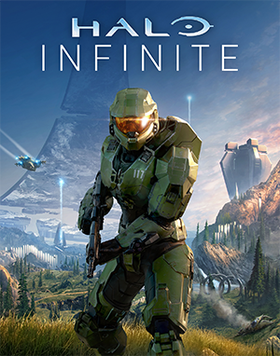 Halo Infinite is out now in the market, and fans are enjoying playing it. Apart from global fans, this game has also attracted some prominent faces in the Esports industry. Moreover, this game is having a few issues after the release as no game is perfect at its launch. Later on, the devs did release some patches and updates to improve the overall experience. But, originally, the open world of Halo Infinite was supposed to be as huge as the map size of The Legend of Zelda franchise.
ADVERTISEMENT
Article continues below this ad
Furthermore, the devs had big plans for the map size of the Halo Infinite. It was supposed to be huge, just like the enormous map of The Legend of Zelda. But unfortunately, the devs couldn't achieve this goal. And later on, they had to significantly reduce the total map size.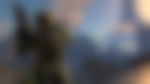 ADVERTISEMENT
Article continues below this ad
Currently, the map that fans are experiencing is far smaller than what it was originally supposed to be. It's surprising for players and it's very unfortunate that the devs couldn't work on it.
More details about the map size of the Halo Infinite and Jason Schreier's tweet
ADVERTISEMENT
Article continues below this ad
On December 8th, Jason Schreier shared a post on his Twitter which has already surprised the entire gaming community. As the fans are sharing their views in the comment section of this tweet. For the fans who are unfamiliar with Jason Schreier; he is a reporter for Bloomberg and he's also c0-host for Triple Click Podcast which features podcasts on Video games. The tweet has already crossed over 6k likes, 200 quote tweets, and over 900 retweets. And these numbers are increasing every moment.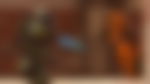 In this tweet, Jason has shared a picture of a part of a Bloomberg report where it says, "By summer 2019, Halo Infinite was in crisis mode." And just after this, there's a part that says that "The studio decided to cut almost two-thirds of the entire planned game" It's recommended for the fans to go through this tweet to have a clear idea. It's a bit of disheartening news for the fans. But the brighter side of this is at least the game didn't get canceled.
ADVERTISEMENT
Article continues below this ad
Comment down and share your favorite Halo infinite moment.
WATCH THIS STORY – Toughest Video Game Bosses of All Time