PS5 Price Predictions and Reactions
Published 09/15/2020, 2:19 PM EDT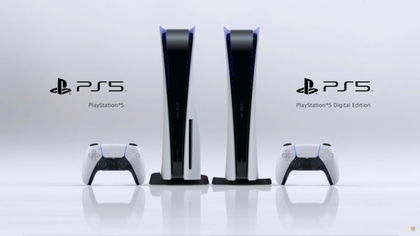 ---
---
Microsoft recently announced the price of their latest Xbox consoles. With the Xbox Series X priced at $499 and the Series S priced at $299, they have placed themselves comfortably in the market. The ball is now in Sony's Court. While the PS5 and Xbox have their differences, price is always a major factor that affects sales.
ADVERTISEMENT
Article continues below this ad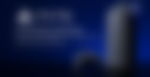 Even though Sony announced the PS5 a while ago, they haven't released any details about the price. Given that PlayStation does have a dedicated fan base, seeing their rival console take over the limelight isn't settling too well with them.
ADVERTISEMENT
Article continues below this ad
However, with all the events lined up, fans might receive the desired updates.
PS5 Price Prediction
The price reveal of the Xbox has led to fans predicting the cost of the PS5. Furthermore, the constant delay is making fans impatient and we don't blame them! The predictions suggest that Sony is trying to price the PS5 lower than or equal to the Xbox.
The tweet follows a Bloomberg article with the prediction analysis. The article suggests that Sony would price the PS5 at $449, while the digital version would be priced at $399.
Replying to Bloomberg's prediction, 'PS5 Only' goes ahead and predicts that the pricing would be similar to the Xbox Series X.
There are some others who are predicting ranges rather than exact prices.
Reactions
Most of the memes are surrounding the delay in the reveal.
Honestly considering getting an exercise bike….So I'm REALLY gonna need Playstation to drop that PS5 price so I can make some real decisions.

— Steve Ahlman (@steveahlman) September 15, 2020
Whereas some users seem upset with the delay.
If Sony doesn't announce PS5 price and release this Wednesday then it'll be a huge fuckin waste of time….games or hardware can be announced anytime and it doesn't fuckin matter if i dont know how much or when i can even get the damn console…Sony has stalled long enough

— Jay Gill (@Jaydaking26) September 14, 2020
Some users, on the other hand, are finding humor in asking for the PS5 price all over Twitter.
ADVERTISEMENT
Article continues below this ad
While it appears that most of the fans have already assumed that the console is going to be priced similar to the Xbox, they are still hoping that it might see a drop to compete with the Series X. For now, it seems that the general consensus is built around the $450-$499 price range.
Fans can tune in to the Showcase event on September 16 at 1 PM Pacific time to catch a glimpse of the gaming powerhouse.
ADVERTISEMENT
Article continues below this ad