PS5 vs Xbox Series X: Comparing the Graphics Performance for FIFA 22 on the Latest Consoles
Published 09/23/2021, 11:49 AM EDT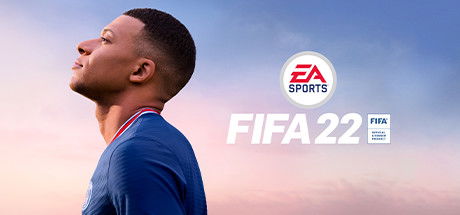 ---
---
There is seemingly no end to the ongoing console war between Sony and Microsoft. The two tech giants have produced state-of-the-art console devices in PlayStation and Xbox, respectively. Each device has its pros and cons, which leaves it to the fans to compare the performance of prominent titles like Call of Duty, FIFA 22, Battlefield, and others on the devices.
ADVERTISEMENT
Article continues below this ad
Last year, the two gaming giants produced top-notch consoles in Xbox Series X/S and PlayStation 5. This catapulted console gaming to a whole new level, with each device offering unique features of its own. How do the two consoles compare when put to test with the latest iteration of FIFA?
ADVERTISEMENT
Article continues below this ad
video source: ElAnalistaDeBits
FIFA 22 comparison suggests PlayStation is the superior console
The aforementioned comparison video shed light on various aspects of the game. The yardstick was based around the title's performance, FPS, visuals, models, rendering time, boot speed, and other aspects. It seems like PlayStation has managed to come out on top with flying colors. Not only did the game boot up slightly faster than Xbox's two consoles, but the visuals were better overall.
There are few notable areas in which Xbox managed to edge out PlayStation with its better-looking models and high-quality visuals. In terms of animation, all three consoles were identical in the performance, with character models appearing similar. However, PlayStation seemingly offered a superior resolution quality, and the visuals appeared crystal clear visuals.
ADVERTISEMENT
Article continues below this ad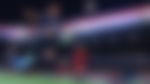 PlayStation has been one step ahead of Xbox since the days of the PS4's release, and the American tech giant has been since struggling to catch up ever since. However, the battle of the two giants has now become increasingly lopsided with the release of PlayStation 5. Sony has indeed done a fantastic job in elevating gaming to the next level.
ADVERTISEMENT
Article continues below this ad
It has already won the initial stages of the ongoing war, and the roster of exclusive titles has made things quite difficult for Xbox. In response, Xbox acquired Bethesda studio and all its subsidiaries to expand its in-house roster of studios. This will only further the battle for supremacy as the upcoming titles will definitely become exclusive to either of the wo consoles.
Watch this story: Best Rage Moments of Streamers
Trending Stories