Xbox Ended the Console War With A Single Tweet
Published 07/18/2021, 3:52 PM EDT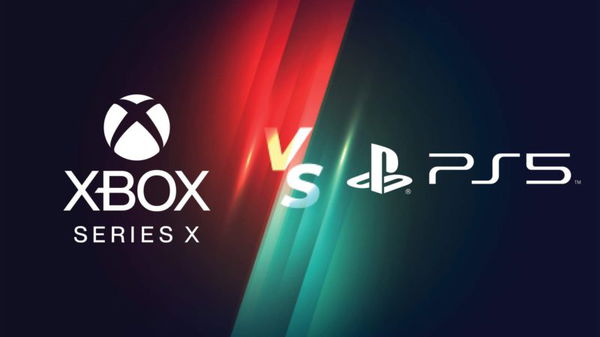 ---
---
For years, gamers have debated on which console is superior, Xbox or PlayStation. With every new release, fans of each faction go to war with each other regarding the performance of each console. However, it seems like Xbox does not want war with PlayStation. Instead, they want to exist alongside PlayStation in a satisfied gaming community.
ADVERTISEMENT
Article continues below this ad
Xbox put out a tweet that has seemingly ended the console war, from their side at least. It reads "To the people in our replies saying 'PS5 is better': The best console is the one you enjoy playing. Have fun!"
There is no better way they could have written it since gaming is supposed to be centered around fun and leisure.
ADVERTISEMENT
Article continues below this ad
While Xbox may not have any animosity towards PlayStation, the same cannot be said about its fans. Shortly after Xbox put out the tweet, fans once again began to lock horns down in the comments. One fan politely justified his stance saying "Xbox is the better console for me, because I prefer the controller, and all my friends have an Xbox."
Watch this story: Top selling game consoles
Xbox tries to achieve peace with PlayStation users but fails
However, the majority of the comments section was filled with PlayStation fans who were not willing to hear Xbox out. They particularly focused on how the PS5 controller design is far superior to that of its rival. This is not something Xbox has not heard of before.
Ps5 is better because they know how to make a good controller, Xbox controllers bumper breaks so fast

— 𝑴𝒂𝒏𝒖𝒆𝒍🏆¹⁷ (@MatisseUpNext) July 16, 2021
In fact, Xbox's CEO, Phil Spencer acknowledged how well designed the PlayStation controller is. He said, " I think Sony's done a nice job with their controller and we kind of look at some of that and [think] there are things that we should go do." 
Other users commented on how the PlayStation has far better frame rates and loading times on new games like Scarlet Nexus. Twitch and Prime Gaming also dropped in to leave their opinions on the heated debate.
FACTS: Scarlet Nexus was tested on both consoles. It was proven that it performed better on PS5. Faster loading times and less dropped frames look it up people. Aside from these FACTS, enjoy on both:)

— GAMING WITH ACE (@ACEZLEGENDZ) July 17, 2021
ADVERTISEMENT
Article continues below this ad
Irrespective of which console you prefer, it is gaming that brings us together as a community. Do you think the fans of these two factions will ever be at peace with one another? Let us know what you think in the comments down below.
ADVERTISEMENT
Article continues below this ad