"Wanna Be Fortnite So Bad" – VMA 2022 Winning Game Gets Chastised for Their New 2023 Collaboration
Published 08/30/2022, 12:00 PM EDT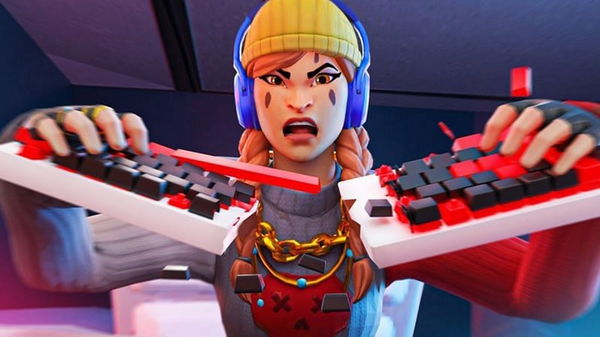 PUBG Mobile is one of the most popular games in the mobile industry. Despite getting banned in several countries, the title still runs 30 million players on a daily basis. The game is an adaption of its PC version, which achieved massive success as a launch. After all, Tencent was hungry for a win, and they got their breakthrough with PUBG Mobile.
ADVERTISEMENT
Article continues below this ad
Recently, the franchise announced a massive update with a dedicated Twitter post for fans. They declared their official collaboration with Dragon Ball Z for an upcoming collab, dropping in 2023. However, the information only enthralled the PUBG Mobile community, as all other fans were disappointed with the franchise. They trolled them for copying Fortnite, who recently dropped a Dragon Ball Z collab in the game. 
ADVERTISEMENT
Article continues below this ad
Fans mock PUBG Mobile Devs for copying a similar in-game collab like Fortnite 
In the past few days, Fortnite and PUBG Mobile have been trending, thanks to the fan hype amidst the VMAs. Both games had their nominations on the "Best Performance in the Metaverse" list, as both had dropped some massive events. While Fortnite had introduced pop star Ariana Grande, the Tencent-owned game featured K-POP legends, BlACKPINK.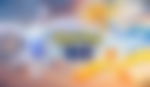 The former lost to its opponents as they received the award under this category. So, fans from different parts of the world tuned in to celebrate the victory with their favorite franchise.
However, their massive win soon became a calm before the storm as they received major hate in the coming time. PUBG Mobile's Twitter page uploaded a post claiming an upcoming collab with Dragon Ball Z. This information created chaos on Twitter as the majority of the fans trolled them for copying Fortnite. For those uninitiated, Fortnite recently collaborated with Dragon Ball Z to introduce in-game cosmetics, bundles, and many more.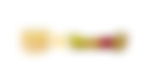 So, PUBG Mobile's recent post disappointed them as they were not expecting something like this. After all, the franchise recently won against Fortnite at the VMAs and still ended up adding a similar update to their opponents. Netizens got into a heated debate in the comments section, expressing their true feelings about the same. Here's what they had to say.
PUBG are trying their absolute hardest to be Fortnite

— Shadow (@TheAgentShadow) August 30, 2022
I'm sorry no hate but it seems you guys are really trying to be @FortniteGame like honestly first rift tour…. And now similar Collabs and ofc you had to announce this around the time Fortnite is having the same Collab it's not even close to 2023 and out of no where pic.twitter.com/hNHGazBTxL

— AlexW (@Official_AlexW) August 30, 2022
Pubg be your self stop copying Fortnite like the rift tour event and now dragon ball be your self and I know the dragon ball collab will be bad in PUBG mobile because your game is trashhhhhh

— John Jones (@AgentJo98399718) August 30, 2022
ADVERTISEMENT
Article continues below this ad
With the massive collaboration update from PUBG Mobile, it is only time that will help us understand if the franchise will go forward with it or not. Ultimately, they might have to rethink their decision after the massive chaos in their recent post.
ADVERTISEMENT
Article continues below this ad
WATCH THIS STORY: Old Mobile Games that will make you feel nostalgic
What are your thoughts about this? Do you think Tencent messed up by announcing this collaboration? Let us know your valuable opinions in the comments section.