"Goodbye Ronaldo, Love You Forever." – 17-Year-Old Youtuber IShowSpeed Breaks Down After Cristiano Ronaldo Walks off With His Final Loss at the Fifa World Cup 2022
Published 12/10/2022, 12:55 PM EST

Follow Us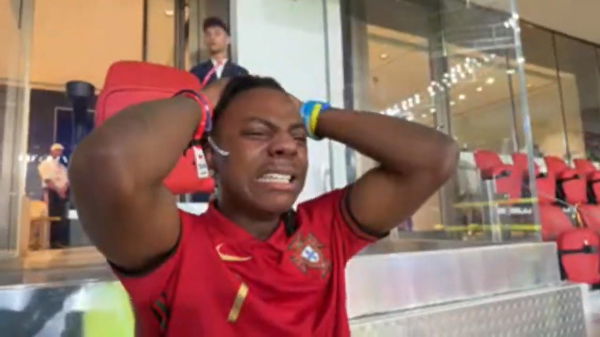 IShowSpeed broke into tears after Portugal got eliminated from the world cup. The European team lost to Morocco in the quarter-finals after Youssef En-Nesyri guided his team to victory.
Speed flew all the way from the US to watch his favorite team, mainly his idol, Cristiano Ronaldo. But sadly, he could not witness playing him live as he was benched for three games straight. Plus, he fell prey to another unnecessary controversy, with thousands of fans calling him out for the 'Ronaldo Curse.'
ADVERTISEMENT
Article continues below this ad
On December 10, 2022, Morocco created history at the Al Thumama Stadium in Qatar after beating Portugal in the quarter-final. They became the first African country to reach the world cup semi-finals as no other nation crossed the round of 16 mark.
While Moroccan fans flooded the stadium in support, Portugal still remained favorable. Mainly because forward Ronaldo would bid adieu to the world stage after this cup announcing his retirement. And so, one of his super fans, IShowSpeed, flew from the States to witness him live. 
But sadly, it looked like Speed's dream couldn't complete as his idol lost the game, right in the first half. This led him to cry his heart out live on stream as he shared his feelings with the world. 
IShowSpeed breaks down after Cristiano Ronaldo's Portugal gets kicked out of the world cup 
IShowSpeed made his third appearance at the 2022 FIFA world cup, all for the Portugal matches. He flew down to Qatar to support Cristiano Ronaldo, considering him his idol. But sadly, Speed did not get a chance to see him live as Fernando Santos benched him for four games straight. 
Ronaldo's backlash came after the match against South Korea as Portugal lost 2-1. Plus, the Manchester United forward landed himself into club controversy over unnecessary statements in time. So, Santos decided to bench him until further notice.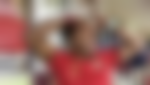 Just like the previous games, Speed once again saw Ronaldo on the bench during the quarter-finals. However, things took their course as Santos sent him back on the field after Morrocco secured its first goal. This changed the atmosphere overall as Speed, as well as, the entire world, was happy to see the legend. 
However, their excitement faded in the next hour as Portugal walked off with a loss after the final whistle. Speed, who live-streamed the entire match, broke down in seconds, expressing his sorrows to the world.
ADVERTISEMENT
Article continues below this ad
Fans witnessed a series of heartfelt moments for the next few minutes, as he could not keep his feelings content. Speed then, also uploaded a post thanking Ronaldo for everything and bidding his final goodbye. Here's what he said, "goodbye Ronaldo, love you forever."
ADVERTISEMENT
Article continues below this ad
All in all, it was one of the most dishearting moments as the entire Esports industry knew how much he loved the Portugal star. But, as we all know, it's a game, one loses, and the other wins!
WATCH THIS STORY: From Minecraft to Halo, ranking YouTube star MrBeast's Favorite Video Games
Edited By: Deepika Bhaduri