Quick Guide for PlayStation 5 Fans to Grab GTA Online For Free Before Today Ends
Published 06/14/2022, 10:55 AM EDT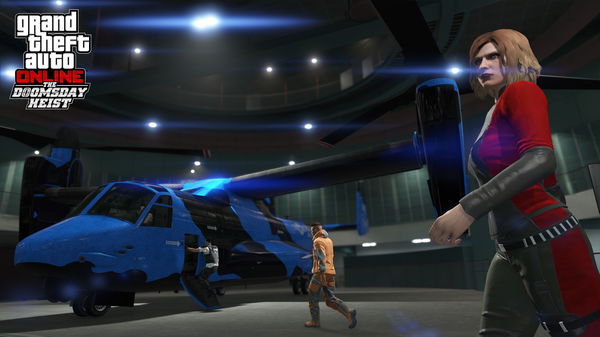 Planning to get GTA Online on your PS5 any time soon? Well, today's the last date to get it for free! As fans may already know, Rockstar Games had announced a free period for the popular multiplayer component of GTA 5 at the PS5 launch. However, the campaign is still chargeable and comes at $9.99!
ADVERTISEMENT
Article continues below this ad
Rockstar Games launched the first instance of Grand Theft Auto V back in 2013. However, it went on to receive several improvements over the years. Lately, Rockstar Games announced and released dedicated GTA 5 versions for next-gen consoles, Xbox Series X|S, and PlayStation 5.
The next-gen versions boasts of stunning visuals, upgraded sound experience, better frame rates, and much more.
ADVERTISEMENT
Article continues below this ad
In the case of the PS5 version, players can experience additional features like adaptive triggers and haptic feedback, courtesy of their DualSense controller. Coupling all the exciting features with the free GTA Online and heavily discounted campaign, PlayStation fans can enjoy massive benefits if they bag the critically acclaimed action-adventure RPG by June 14.
GTA Online will not be available for free on PS5 after today
Offers always come to an end, sadly. For GTA fans on PS5, today's the last chance to get the online multiplayer for free! Note that you won't need a PlayStation Plus subscription to get GTA Online for free. However, you'll need a PlayStation Plus subscription to play the multiplayer.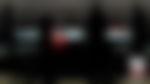 You can choose to get the game for free today and then renew PlayStation Plus in your own time. In fact, you'll not lose access to the game after the offer period. Getting hold of this offer is as simple as it can get!
Open the PlayStation Store from your PS5 console.
Search for GTA Online.
Hit Download.
ADVERTISEMENT
Article continues below this ad
WATCH THIS STORY: Biggest celebrities who lent their voices to the widely popular GTA franchise
The single-player campaign, on the other hand, is not available for free. However, PS users can avail of a 75% discount on the base price, ending on June 14. So, if you are planning to get the campaign too, now's the best time! Also, note that you'll not be able to avail these offers via the PlayStation webstore. As a result, fans who don't own a PS5 console yet cannot make use of the pricing benefits.
According to TechRadar, prices for the GTA Online and GTA 5 will skyrocket as soon as the offer period ends. The original price of GTA 5 stands at $39.99 while GTA Online comes at $19.99.
ADVERTISEMENT
Article continues below this ad
Xbox Series X|S users had also enjoyed 3 months of discounted GTA prices. However, the free GTA Online was a PS5-exclusive deal. In fact, the campaign's price was also heavily slashed in the case of PS5 while Xbox Series X|S users could only avail a 50% discount. However, the price cut-down still made it a worthwhile offer period for GTA fans on both platforms!