Raiden Shogun 'Baal' Is Mighty Archon and Also Free-to-Play Friendly Character in Genshin Impact
Published 09/01/2021, 2:27 PM EDT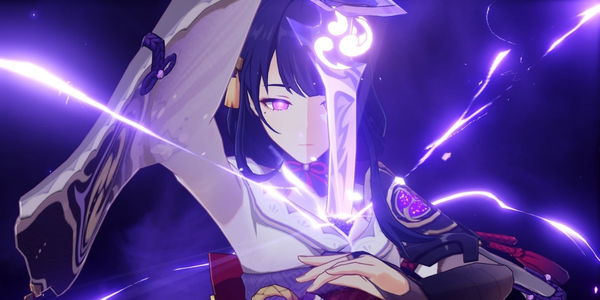 ---
---
Raiden Shogun has finally touched down in the Genshin Impact character banner. Gamers will finally get the chance to pick up this fantastic unit that is one of the archons of the game. Much like every other region and its godlike archons, Raiden Shogun is yet another powerful god, who can decimate enemies with her godlike strength.
ADVERTISEMENT
Article continues below this ad
Raiden is also a support character exactly like the existing archon units of the game. She possesses a great kit of abilities that allows her to buff party members.
ADVERTISEMENT
Article continues below this ad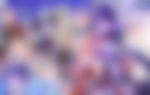 Genshin Impact: what makes Raiden Shogun a free-to-play-friendly unit?
Much like every other Archon unit, Raiden is also an S-tier character that needs to be a part of your team. She can not only buff your team's damage output but also help your team to quickly regenerate their elemental burst. The best part about her kit has to be her constellations, and talent levels.
Even at C0, she is pretty much a godlike unit, who can dish out damage numbers that no other unit can match. You don't need to invest a lot in her talent levels at all. At just level 6, she is perfectly capable of decimating the majority of the content without breaking a sweat.
Baal is a character that makes use of the Energy Recharge stat to dish out damage and helps the team. However, you should follow the golden ratio rule and buff her attack damage, crit rate, and crit damage to respectable numbers. This character relies on her elemental burst to deal exorbitant numbers of damage.
ADVERTISEMENT
Article continues below this ad
video source:  AsianGuyStream
Team composition and artifact builds for Raiden Shogun
There are a number of great choices that players can use to build Baal. She excels as support but also holds great potential for DPS with consistent damage. You can pair her with a Hydro character to trigger an electro-charged reaction that can constantly deal great damage. Although, Xiangling can be a great partner for her as well because of the impressive overload reaction.
ADVERTISEMENT
Article continues below this ad
Choosing the best artifact build is quite easy as Baal is totally centered around energy recharge. The 4-piece set of Emblem of Severed Fate is the perfect choice for her. It offers enhanced energy recharge and significantly improves the damage output of her elemental burst.
Watch this story: Most Controversial Streamers
Trending Stories