Ratchet and Clank: Rift Apart: New Trailer Provides an Overview of the Games' Story
Published 05/25/2021, 3:14 PM EDT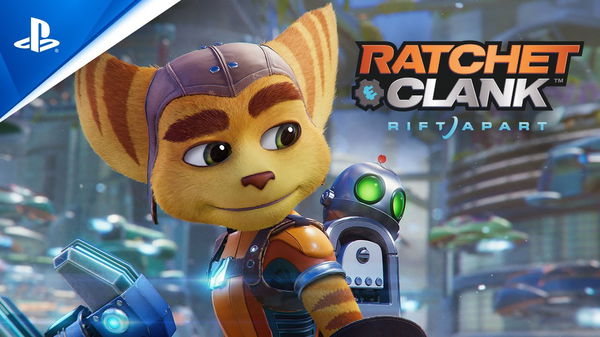 ---
---
Ratchet and Clank: Rift Apart is the long-awaited sequel to the 2016 Ratchet and Clank developed by Insomniac Games. In the latest addition to the content for Zurkon Jr's almost-watch party, fans get a deeper understanding of the characters and storyline of Rift Apart.
ADVERTISEMENT
Article continues below this ad
According to the recent trailer, "dimensional chaos is ravaging the universe affecting all life as we know it." It also showcases new elements such as pocket dimensions, Clank Puzzles, and a range of unique characters.
The story begins when Dr. Nefarious steals the Dimensionator and tries to use it to find a dimension where he always wins. In doing so, he accidentally damages the fabric of space and time. During their adventures, Ratchet and Clank also come across another Lombax named Rivet.
ADVERTISEMENT
Article continues below this ad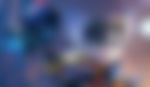 New features introduced to Ratchet and Clank: Rift Apart
Ratchet & Clank: Rift Apart releases exclusively for PS5 on June 11, 2021. Insomniac Games has unveiled various features that will be added to the new game to provide an authentic next-gen experience.
ADVERTISEMENT
Article continues below this ad
Firstly, the new trailers showcase the wide array of weapons players can wield in Rift Apart. Rift Apart will bring back nostalgic weapons like the Buzz Blades, alongside new additions like The Enforcer, Lightning Rod, Cold Snap, and Ricochet. You will be able to "jump between action-packed worlds, and beyond at mind-blowing speeds—complete with dazzling visuals and an insane arsenal."
The new haptic feedback feature of the DualSense 5 will be on display with this new title. Players can choose between a range of fire types based on the pressure they apply on the bumper triggers of the DualSense 5. Aside from this, new movement mechanics including wall-running, rift-tethering, and more will be incorporated into Rift Apart.
Ratchet and Clank have always been fan favorite on the PlayStation. However, Rift Apart looks like it will take the franchise to new heights based on the major improvements made upon the previous title.
ADVERTISEMENT
Article continues below this ad
Do you plan on purchasing Ratchet and Clank: Rift Apart when it finally releases? Let us know in the comments down below.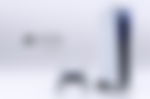 Trending Stories