Ratchet and Clank: Rift Apart: New Trailer Showcases Unique Weapons and Other Mechanics
Published 05/18/2021, 2:39 PM EDT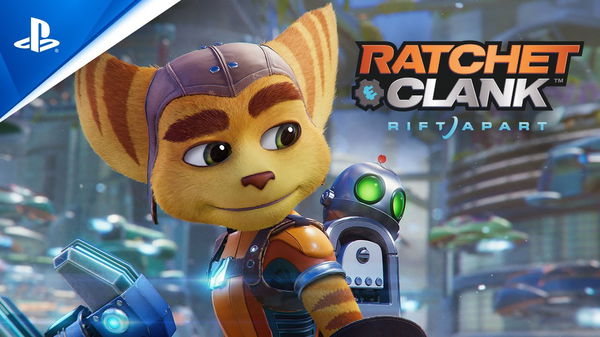 ---
---
Following 2016's Ratchet and Clank, Rift Apart will seemingly revitalize the franchise on next-gen consoles. The PlayStation 5 exclusive has garnered many eyeballs across the last few months. Fans will finally be able to get their hands on the game and join in for Zurkon Jr.'s launch party on June 11, 2021.
ADVERTISEMENT
Article continues below this ad
In the meantime, PlayStation has put out a new trailer that delves deeper into some of the mechanics you can expect to see during the final release. Firstly, the trailer showcases the wide array of weapons players can wield in Rift Apart. It brings back nostalgic weapons like the Buzz Blades, alongside new additions like The Enforcer, Lightning Rod, Cold Snap, and Ricochet.
New Ratchet and Clank trailer showcases the improved movement
ADVERTISEMENT
Article continues below this ad
Ratchet and Clank: Rift Apart will seemingly test the PlayStation 5's capabilities to the maximum. Not only will the fast-paced gameplay and beautiful graphics test the hardware of the new console but the shooting mechanics will make use of the DualSense 5 haptic triggers. Players will be able to switch from various fire types based on the pressure they apply to the triggers.
ADVERTISEMENT
Article continues below this ad
The trailer also showcases some of the new and improved movement mechanics. Ratchet can be seen wall-running across a blue path. Later on, he can also be seen using the rift tether to teleport from one place to another. You will be able to "Jump between action-packed worlds, and beyond at mind-blowing speeds—complete with dazzling visuals and an insane arsenal." At the end of the trailer, "Zurkon Jr. will be back in another trailer that promises a reveal of "planetary proportions-aaaaah". 
As of now, Ratchet and Clank have revealed some aspects of the futuristic Nefarious City. We have also been introduced to Rivett, a Lombax resistance fighter who lives in a different dimension than Ratchet and Clanks. The game's beautiful graphics combined with its enthralling storyline could make it a 'Game of the Year' contender.
Are you excited for the release of Ratchet and Clank: Rift Apart? Let us know in the comments down below.
ADVERTISEMENT
Article continues below this ad