Redditors Share Heartwarming Stories About Animal Crossing Providing Positive Results For Mental Health
Published 12/18/2021, 1:10 PM EST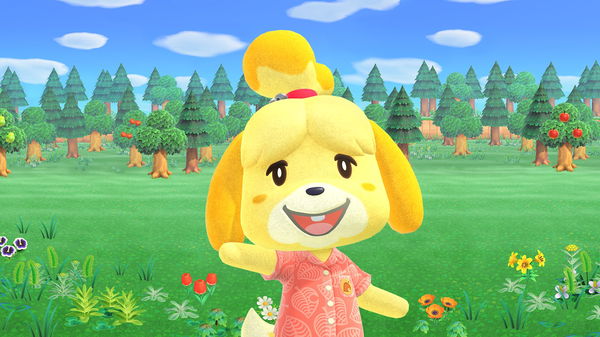 ---
---
Animal Crossing has always been one of the most loved games in the gaming community and has been quick to become an internet sensation. Animal Crossing was first introduced as Animal Forest in 2001 and is now at its peak of popularity with Animal Crossing: New Horizons.
ADVERTISEMENT
Article continues below this ad
The game is an amazing life simulator from Nintendo and has some cute animals and characters that players can interact with while creating their own paradise. New Horizons came out at a time when the COVID-19 restrictions and the lockdown had just started to come into effect around the globe. And being a unique game that offered something other games wouldn't, gamers who picked up the game loved it.
The game had a positive effect on mental health during the lockdown, what with its daily activities and vibrant characters, that are as engaging as they are fun.
ADVERTISEMENT
Article continues below this ad
Members of the community took to Reddit to share stories of how the game has brought a positive impact on their lives and the comments are filled with some heartwarming stories.
Redditors share stories of positivity from Animal Crossing
One Redditor on the Animal Crossing subreddit posted about how the game was impacting their mental health in a positive manner and requested other gamers to share their stories as well.
The user talked about how the game helps them mitigate their anxiety and OCD. The responses to the post were extremely positive and heartwarming to read.
Here are some of the best stories that people have shared.
One user talked about how this game gave them joy, control, and calmness in the midst of lockdowns and uncertainty during the peak of the COVID-19 pandemic. They even said that the game gave them the joy that real-world could not and that they were grateful to the game.
The impact of this game is largely positive, thanks to its laid-back style of gameplay.
ADVERTISEMENT
Article continues below this ad
WATCH THIS STORY –  Toughest Video Game Bosses of All Time
Therapist Douglas Kidd writes in an article for The Axis that Animal Crossing ticks every box when it comes to psychological recovery, with the boxes the game ticks being relaxation, distance from stress, learning opportunities, and feelings of control.
ADVERTISEMENT
Article continues below this ad
In simpler words, Animal Crossing is one wholesome package of fun and joy brought to you by developer Nintendo and loved by children and adults alike.