Resident Evil 3 and Persona 5 Among the Most Anticipated Releases This Month
Published 03/30/2020, 4:52 AM EDT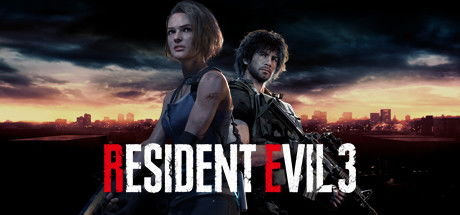 ---
---
2020 continues to march on despite the coronavirus pandemic halting almost everything. However, there can never be a more perfect time for the video game industry to explode. The coming month has another batch of video games for gamers to feast on. April brings a number of hot remakes. This includes Resident Evil 3, Final Fantasy 7 Remake, and Persona 5 Among others. Movie fans can also get a taste of nostalgia with Predator: Hunting Grounds, and the Gears of War crowd gets a new strategy-heavy campaign with Gears Tactics.
ADVERTISEMENT
Article continues below this ad
Resident Evil 3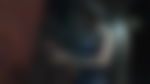 ADVERTISEMENT
Article continues below this ad
Resident Evil 3 is getting the same treatment as 2019's Resident Evil 2 remake, which is appropriate since the two games overlap. RE 3 sees Jill Valentine exploring a zombie-filled Raccoon City, where she and other S.T.A.R.S. agents are being hunted down by the nasty Nemesis. That's just the single-player component–this remake also includes Resident Evil Resistance, an asymmetrical multiplayer mode. Four players control survivors, while a fifth mastermind tries to take them out with zombies, Lickers, Tyrants, and all sorts of tricks and traps.
Persona 5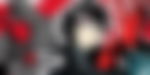 Wear the mask. Reveal your truth. Prepare for an all-new RPG experience in Persona 5 Royal based in the universe of Persona! Don the mask of Joker and join the Phantom Thieves of Hearts. Break free from the chains of modern society and stage grand heists to infiltrate the minds of the corrupt and make them change their ways!
Final Fantasy VII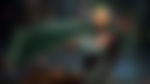 Final Fantasy 7's remake is also coming this month–well, part of it. This particular release only tells Cloud's story through the Midgar story arc, but Square Enix says the side quests and other content still makes the game size comparable to that of other mainline Final Fantasy titles. Combat in the remake has also been reimagined. It plays out in real time, but when your ATB gauge fills, you can pause the action to select items, cast magic, and pull off special attacks.
Predator: Hunting Grounds
ADVERTISEMENT
Article continues below this ad

Predator: Hunting Grounds pits four player-controlled soldiers against a lone Predator player. They can choose to hunt the fireteam as a Scout, Hunter, or Berserker Predator. Each character comes with their own abilities and alien weapons. The soldiers also have their own classes and loadouts. They will need these if they hope to complete their objectives, survive in the jungle and GET TO THE CHOPPA!
Random Heroes
ADVERTISEMENT
Article continues below this ad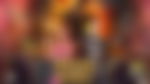 Stop an alien invasion by teaming up with a bunch of random heroes! The Earth is being invaded by terrifying aliens! It's up to you and a bunch of random heroes to save the day and stop the invasion! Shoot and jump your way through over 108 levels to stop the alien menace and bring peace to the planet. Will you be able to survive?
Trending Stories