Respawn Entertainment Teases Another Game Alongside Fan-Favorite Apex Legends
Published 07/09/2022, 1:10 PM EDT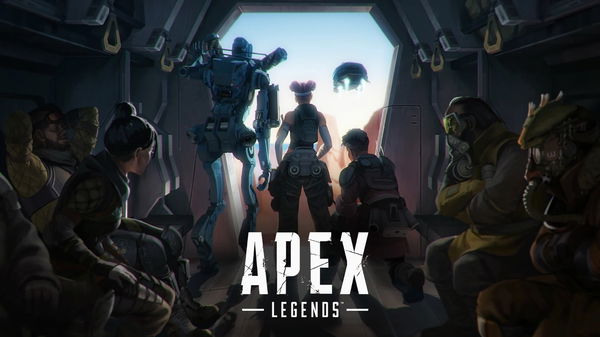 Apex Legends franchise might be working on a brand new single-player, and fans are nothing but excited about it. They have plans to expand its Apex legends universe, giving it a similar idea as their previous game, TitanFall 2. 
ADVERTISEMENT
Article continues below this ad
For those in the dark, Respawn had released TitanFall 2 in 2016 as a prequel to its first version. It was categorized under the FPS list as the developers had added a single-player campaign mode for the first time.
ADVERTISEMENT
Article continues below this ad
So now, designing a similar idea in their mind, Respawn might be planning to make a single-player Apex Legends game soon. 
Apex Legends' Job Listings hint at a brand new single-player title!
Over the years, Apex Legends has gained a massive fan following as it has taken players to a strange dimension. They have introduced different legends with unique abilities and allowed players to cruise around with them in the unknown's land. The game follows a battle royale format, dropping 60 players in a match fighting for victory. 
Although, the game follows a strict trio format, limiting its players to a squad game. Fans have complained about this several times, as they've been tired of gaming in the same format. As a result, the franchise released a solos and duos mode but did that only for a short time. 
At the start of 2021, Respawn announced developing a new single-player game. The franchise was determined to make one even when its CEO had walked out. They had claimed that the title would release in 2025, taking fans to a new era of Respawn gaming. But months later, there was no update regarding this as the franchise did not comment. 
ADVERTISEMENT
Article continues below this ad
Now, new job listings have appeared on their website, hinting toward a bright future for the game. A prime example is the listing with a title: 'Apex Universe FPS Incubation title.' Respawn has also added a job description below it that says that the concerned employees will look after a 'wide variety of systems, including collision, physics, audio, and other technical development aspects.'
Apart from this, the franchise added another job listing such as: 'brand new Respawn single-player adventure.'
In conclusion, we really feel that Respawn will look out for releasing a new single player FPS title, as the franchise has a high expertise in it.
ADVERTISEMENT
Article continues below this ad
WATCH THIS STORY: The Most Exciting Market Skins in Apex Legends
What are your thoughts about this? Do you think we can see a new single-player title from Respawn soon? Let us know in the comments section.