Riot Games Shakes up Valorant's Ranking System With a Fresh Addition in Its Latest Update
Published 06/23/2022, 9:00 AM EDT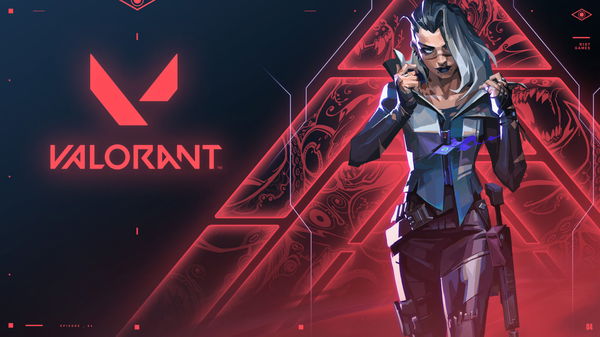 Valorant has finally launched its much-anticipated Patch 5.0 which is now live along with the Episode 5 Act 1. This brand new update has introduced a host of changes and is arguably one of the biggest updates of the game. With Patch 5.0, we now have a new map called Pearl, a range of weapon cosmetics, a new Battle Pass, and a whole new Rank.
ADVERTISEMENT
Article continues below this ad
That's right! Riot has decided to revamp the tiers of ranking in Valorant and has added a new rank called Ascendant. This rank comes between Diamond and Immortal, adding a wedge between the former high ELO ranks.
ADVERTISEMENT
Article continues below this ad
With this revamp of the ranking system, Riot is putting efforts toward fixing the rank distribution at the top of the leaderboards by changing the Immortal rank from having tiers to not having any at all.
Valorant revamps its ranking system and releases a new map with its Patch 5.0
With the release of Episode 5 Act 1, Riot has now added a new rank in its tiers. Known as the Ascendant rank, it is placed in between Diamond and Immortal and was first revealed in a live stream by the Valorant developers.
Read the full details of Valorant Patch Notes 5.0 here.
Just announced on stream, your first look at the new Ascendant Rank
• New Rank above Diamond, below Immortal
• Adjusted Rank grouping restrictions, placements, and 5-stack penalties
• Full details to come in Patch Notes 5.0 https://t.co/nEOGnr9sLf pic.twitter.com/8ZOTwU1BI2

— VALORANT (@PlayVALORANT) June 16, 2022
Valorant's new ranking system: Explained
The Valorant ranking system now has 8 ranks: Iron, Bronze, Gold, Platinum, Diamond, Ascendant, Immortal, and Radiant. Just like the other ranks except for Radiant, Ascendant will also have three tiers before players can reach the next rank.
The first tier is shaped like a green gem surrounded by a grey border. The second tier adds two stars and a border to the gem's top and bottom upon player progression. In the third tier, a star gets added to the gem's center in a manner consistent with the other rank icons.
ADVERTISEMENT
Article continues below this ad
Players will now be positioned as high as Ascendant 1 in the new placements, which replaces Diamond 1 as the max initial placement. Additionally, players that are Ascendant will be subject to new grouping limits of 5-stacks in rank. This means that for queueing, players must be no more than three ranks apart from Ascendant.
WATCH THIS STORY –  Valorant agents inexperienced players should avoid
ADVERTISEMENT
Article continues below this ad
Furthermore, the MMR has also moved with players being pushed to their respective ranks with the addition of Ascendant. The motive behind this move was to push Bronze and Silver ranking players upwards. Also separating the skill between Immortal and higher from the other ranks.
So, what are your thoughts on this new rank added in Valorant? Let us know in the comments.