Rivals Nintendo and Sega Once Joined Forces to Take Michael Phelps' Best-Ever Olympics by Storm
Published 08/11/2022, 9:10 AM EDT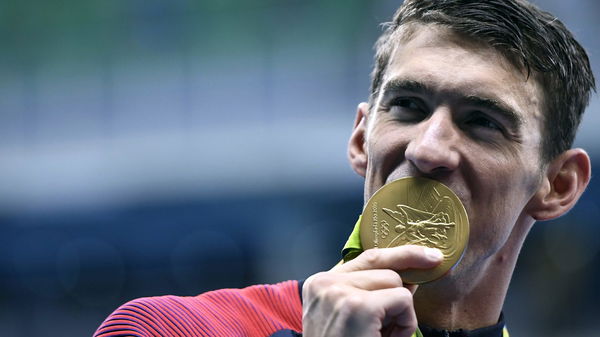 During the 1990s, there was a war raging to win control of the global home console industry. Nintendo and Sega, the two largest gaming companies at the time, were launching games like the Super Mario series and the Sonic the Hedgehog series at such a rapid pace that it became difficult for fans to keep up with them.
At the time, competition was so intense that the whole game market was experiencing a massive imbalance in equilibrium. But, after nearly two decades, this battle ended in an odd fashion. During the 2008 Beijing Olympics, the two console behemoths collaborated on a series of games starring the two most renowned video-game characters of all time.
ADVERTISEMENT
Article continues below this ad
Mario and Sonic join hands for the Olympics
The two console titans were at their boiling point during the console wars. In the 8-bit era, Nintendo's NES enjoyed the most global success. But when Sega released its Master System in the same year as the NES, it changed everything.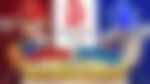 However, things improved for Nintendo in the early 2000s when Sega themselves petitioned for Sonic to be ported into Nintendo consoles. Sonic Adventure 2 was therefore the first Sega game to appear on any Nintendo platform. This was only the beginning, as Sonic and Mario would soon cross paths for the first time in gaming history, and that too in the Olympics.
On March 28, 2007, Nintendo and Sega announced the formation of new cooperation. Mario and Sonic, two of the most famous and recognizable characters, feature in a series of Olympic games.
Notably, Michael Phelps, the most celebrated Olympian of all time, won eight gold medals at the 2008 Beijing Olympics. In his entire career, the legendary simmer won 28 Olympic medals for the United States, making him the most successful male Olympian of all time.
The iconic crossover of the console juggernauts
ADVERTISEMENT
Article continues below this ad
The game's introduction was such a major step forward for both behemoths that even they were excited by the news. Shigeru Miyamoto, designer, producer, and game director at Nintendo during the announcement said, "For a long time they [Nintendo and Sega] have been discussing the possibility of one day competing against each other. Now that they have been given the perfect opportunity to meet at the Olympic Games, we may finally learn who is actually faster, Mario or Sonic?"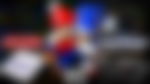 The game included events like athletics, gymnastics, shooting, archery, rowing, aquatics, fencing, and table tennis. Besides the normal events, the game also included Dream Events. Where players can race with characters from Nintendo and Sega series and use previous objects as hurdles.
ADVERTISEMENT
Article continues below this ad
WATCH THIS STORY: Ranking The Highest Selling Nintendo Games of All Time
Thus, now it has become a tradition for both characters to appear as a duo for every Olympics. What do you think of this? Let us know in the comments below.