Rockstar Games Faces Backlash From GTA Online Fans Despite Introducing Dr. Dre
Published 12/15/2021, 1:18 PM EST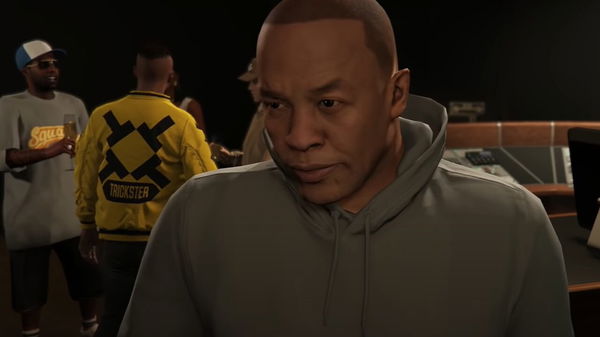 ---
---
Rockstar Games just revealed a fresh GTA Online DLC, with The Contract update introducing legendary Dr. Dre to the popular game. However, it seems like fans don't really care about the whole update event or even the addition of the renowned musical artist. Die-hard GTA fans, especially the ones who follow Rockstar, are upset right now. And there's a pretty major reason for that.
ADVERTISEMENT
Article continues below this ad
In case anyone missed it, GTA Online: The Contract is out now. And it's ready to be explored by all the players who are always engaged in the various missions in the widely popular title. That said, it looks like the present addition hasn't brought anything significant, the fans seem to feel. They are definitely not in the mood to take up this "contract," despite Dr. Dre's presence.
Dr. Dre's stolen phone is the talk of the town. Word is the device is loaded with never-before-heard music.

Tracking it down before it leaks could make or break your new "celebrity solutions Agency" — and you'll be the one getting your hands dirty. https://t.co/2D0Z7wcRZv pic.twitter.com/0At353dtGk

— Rockstar Games (@RockstarGames) December 15, 2021
ADVERTISEMENT
Article continues below this ad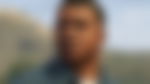 GTA Online: The Contract DLC receives fans' backlash despite Dr. Dre's inclusion
Before we go deeper into what the fans had to say, let's have an overview of what Rockstar has added in The Contract DLC update.
Players can now join forces with Los Santos' most renowned hustler and his friends in the newly launched GTA Online DLC. As per Rockstar, the update is a whole new adventure for solo players as well as those who join each other in groups.
Moreover, the update also brings GTA V's protagonist Franklin Clinton, among others. With their partnerships in the Agency, players will work alongside several new and old faces, such as Franklin's friend Lamar Davis. The loyal sidekick, Chop, and the Agency's lead in-house hacker, Imani, are also there.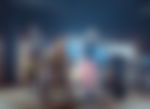 What's interesting to know is that by working together with partners, players will get to help Dr. Dre in resolving a high-stakes theft. Dr. Dre's stolen phone is the talk of the town, as the rumors suggest it has some of the exclusive tracks, yet-to-be-released by the musical legend. So, players have to find it before anyone else does and leaks them.
Well, it seems to be a nice contract to take up and finish, isn't it? However, it seems like the fans of GTA Online don't really think so.
Following the launch of The Contract, most of the reactions from the players have been heavily negative, to say the least. While some said that they were facing problems in the gameplay, others were just outright ignorant of the update.
They also didn't like that Rockstar once again avoided any kind of GTA 6 announcement. Some of the fans even went on to complain about the lack of Bully 2-related news, thus criticizing the publisher.
Have a look at the angry reactions:
Everyone seems to only want GTA 6.
Don't care + Release Bully 2 + Ratio

— Raven Bring FOV Slider to Warzone (@ArshLm30) December 15, 2021
The issues don't end here though.
*locks phone remotely from account* welp looks like i avoided all these problems and this story is pointless.

— meh (@Fueledbyryry) December 15, 2021
You could've gone anywhere with implementing Dr. Dre and this is what you come up with? 😂

— 𝘔𝘎 (@MintCharger) December 15, 2021
Did Rockstar Games actually do something realistic? Cuz dang chops aging. Oh wait wtf ain't no other character aging…. Disappoint ment

— MrSKaGz (@WilliamO333) December 15, 2021
It won't even let me online it just keeps loading

— pum pum (@freemygta) December 15, 2021
ADVERTISEMENT
Article continues below this ad
Your servers just went down on PS4 I'm done playing GTA online I'm going to play hot wheels unleashed

— jimmy joyce (@firetruckfan19) December 15, 2021
ADVERTISEMENT
Article continues below this ad
What do you think about the latest DLC update in the game? Let us know in the comments section.
WATCH THIS STORY: Most Hated Features of Fortnite Chapter 2