Rockstar Might Have Some Staggering Graphics Updates for GTA VI; if It Ever Releases
Published 08/16/2021, 11:29 AM EDT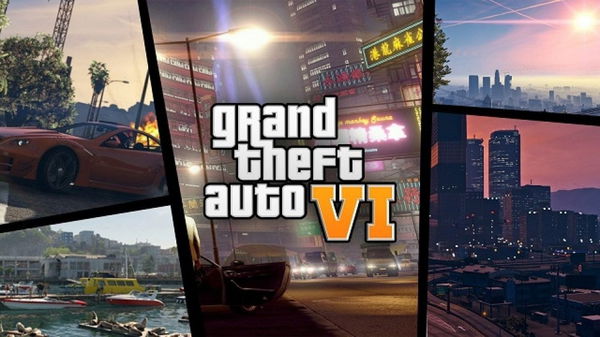 ---
---
This is one great piece of news to expect when we talk about GTA VI! If reports are to be believed, GTA VI is the next game under production in Rockstar studios, and the developers reveal some interesting teases that could give us an outlook about what we can expect from GTA VI.
ADVERTISEMENT
Article continues below this ad
The developers from Rockstar made a rare appearance in the Game Developers Conference 2021 and presented on 'Making The Believable Horses Of Red Dead Redemption II'. Tobias Kleanthous presented this, Lead AI/ Gameplay Programmer in Rockstar Games.
Future Plans of Rockstar Games
ADVERTISEMENT
Article continues below this ad
In GDC 2021, Rockstar presented a slide on their expectations in game development specific to Red Dead Redemption II. This also gave us a tease on what we can expect from GTA VI.
They talk about multiple aspects, which we shall explain below.
Minutes from GDC 2021
Runtime compositional approaches
This one is huge on the optimization aspect. Taking the example of Red Dead Redemption II that requires a lot of power to run, Rockstar is looking forward to optimizing the environments for a smoother gameplay experience. This is something we can expect in GTA VI as well.
Large-scale data-driven systems lower the barrier
for entry
Very similar to the first aspect, this would require optimization of the game rather than the release platform. Rockstar might be preparing for releasing GTA VI in the next edition of consoles after PS5 and Xbox Series. This is likely true because there has been no update on the game's release.
An even wider variety of movement
In RDR II, around 3000 animations for horses made them feel extremely realistic within the gameplay. Something similar or even better can be expected from GTA VI.
WATCH THIS STORY – Pokémon Unite Tips To Help you Win Like a Pro
Improve responsiveness and quality of humans and
animals with lower production costs
RDR II had incredible responsiveness and detail in in-game animals and NPCs, which seemed very realistic. It felt every action of yours in the game had an indefinite reaction that seemed astonishing. It was one of the best Open World interactive games of all time. Is Rockstar teasing something even better for GTA VI?
Machine learning approaches and Better parity between AI and player-controlled
characters
We can expect better parity between the AI and the character to give us an improved experience of gameplay in GTA VI. Rockstar might definitely want to improve on that end and take notes from RDR II for this upcoming installment.
ADVERTISEMENT
Article continues below this ad
I'm hyped. Apprently they're looking into machine learning approaches according to their GDC presentation. The next title is going to be insane pic.twitter.com/r2alxZaTr4

— Ben (@videotech_) August 12, 2021
ADVERTISEMENT
Article continues below this ad
All of these make us really excited for GTA VI if it ever does release!
ALSO, READ – GTA 6 Leaks and Rumors: What Do We Know, What Have We Learnt?
Trending Stories