Rookie Mistakes to Avoid While Playing Genshin Impact
Published 02/24/2021, 3:13 PM EST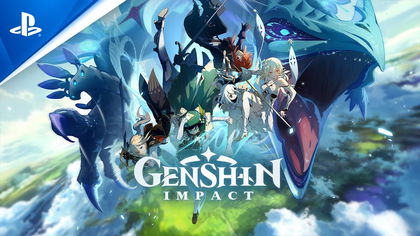 ---
---
Genshin Impact will seem like a straightforward game once you understand it. However, the same does not apply for newer audience, who are unaware of the Gacha mechanics or RPG genre. The surge in the RPG title has brought in a tide of newer players with no prior experience of such a game. This could lead to newer players innocently making mistakes that could diminish their experience with Genshin Impact.
ADVERTISEMENT
Article continues below this ad
Resources are vital in this game, with each one contributing towards something important. The vast variety of resources might discourage players from taking on the title, but those who choose to hold on must avoid making these mistakes at all costs. Here is an expansive list of things that you should never do while playing Genshin Impact.
ADVERTISEMENT
Article continues below this ad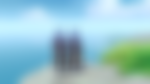 Genshin Impact players should never make these mistakes
It is quite understandable that newer players will make mistakes. However, this guide will help you with that, pointing out all the things you need to prevent doing in the game.
Gacha related mistakes
Using Stardust Glitter to buy wishes: Star dust and Stardust glitter are the Gacha currency that you can earn by making wishes on the banner. Refrain from using the invaluable Stardust Glitter to buy wishes, as it will be a serious waste of the currency. These currencies cannot be farmed aside from Gacha, so don't waste them, especially the Stardust glitter.
Never buying wishes with star dust: The secondary currency of Gacha system should always be used to buy the monthly allotted 5 intertwined fate and 5 acquaint fate. Not buying these from the shop will be very inefficient for every player. It can add to your entire wishes pool and making pulls on Gacha system is never a bad idea.
Unnecessary summons: Understand the units you have and what supports unit you need; this is very important in the game. If you know what team composition you need to run, then you will not aimlessly make pulls on every single banner.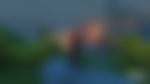 Mistakes with artifact farming
Reselling artifact pieces: These pieces will become more and more scarce as you level up in adventure rank. You are bound to fill up your 1000 space for artifacts. In this case, never sell your artifacts for more; just use it to upgrade some other piece that you have. These things can also serve as a fodder to upgrade other artifact, and this will essentially enhance your allotted space for them.
Farming artifact below AR 45: If you are farming lower tier artifacts that are not golden ones, then you are wasting your resins and time. You can unlock the golden ones only after you reach AR 45, so never farm artifacts before that.
Leveling up garbage artifacts: Never level horrible artifacts that are lower level than 5-star or offer horrible stats. Each artifact piece comes attached with a particular stat that it specializes. Learn about it, along with useful sub-stats first before investing in anything.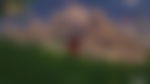 Character related mistakes
Randomly upgrading characters: Never upgrade characters randomly. Learn about DPS characters that you have. Build a team around that particular unit and always invest in your DPS unit first. If you randomly spread your resources, then you are wasting your time and your stockpile.
Leveling up 3-star and lower weapons: There are 5 varieties of weapons in the game. Weapons that are 3 star and below are absolutely worthless. Never upgrade these weapons beyond level 1.
Never farming ores and forging mystic ores: If you are not farming for ores and forging mystic enhancement ore, then you are missing out. The crystal ore, among many others, plays a pivotal role in upgrading or forging weapons. Pick these crystal ores on the map and take it a blacksmith to forge Mystic ores every day. They will be used to upgrade your weapons.
Upgrading futile talents: Once again, if you choose to upgrade the wrong talent, you will regret it. The talent level up books are really hard to get, and you don't want to waste your resources like that.
Not sending characters for expedition: Your roster of characters can go on a passive expedition to earn resources. If you are not sending them out regularly, then you are making a big mistake. Look out for special passives of certain unit that reduces 25% of expedition in particular regions. These characters will help earn resources much quicker from these quests.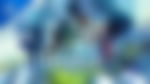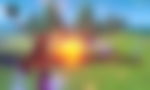 Using resins incorrectly in Genshin Impact
Maxing out original resins: Genshin Impact follows an energy system in form of resins that takes 21 hours to regenerate to 160. Ensure you use a portion of it before it ever reaches the maximum capacity. This will allow you to spend 180 original resins in place of 160 every single day, which grants enhanced efficiency.
ADVERTISEMENT
Article continues below this ad
Mindlessly spending resins: Plan your resins' usage by allotting each day for upgrades or a particular resource. Domain also give out certain resource each day and it will only return after a week. So watch out for the resources your DPS unit needs and always use your resins toward that character.
Using primo gems to buy resins: One of the biggest mistake rookies make in the game is using primo gems to buy original resins. This is usually because newer players are unaware of its importance. There is no other way to buy Intertwined Fates aside from primo gems or real life currency. If you intend to stay free-to-play, then you have to learn how to use these gems the proper way.
Keep an eye on miHoYo Forum for more developer's insights about Genshin Impact.
ADVERTISEMENT
Article continues below this ad