Santa Monica Studios Rejoices as PlayStation Exclusive God of War Breaks Numerous Sales Records
Published 11/23/2022, 2:10 PM EST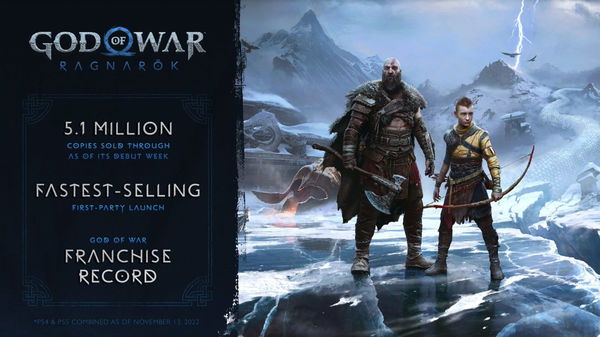 It is not been long since God of War: Ragnarök's Launch, as one of the most anticipated first-party PlayStation titles. This game really topped a few sales charts. All thanks to the game's fans and also the universally rave reviews that it got from both fans and critics alike.
During its launch week, Kratos' latest adventure raced right past Call of Duty Modern Warfare II and Elden Ring in most boxed sales at launch, only staying behind FIFA 23.
ADVERTISEMENT
Article continues below this ad
All these charts were just the beginning, it seems. Today the official PlayStation account congratulated developers Santa Monica Studios for their game being the fastest-selling PlayStation first-party title ever. And mind you, this is not a small feat either. PlayStation's first-party titles are known to sell like hotcakes.
Aside from being the fastest-selling first-party title, God of War: Ragnarok is also the best-selling game in the whole series. And this series, as we know, is already quite popular. We are sure all these achievements make Sony and Santa Monica Studios as proud of the game as Kratos is of Atreus.
God of War has been undefeated since its inception
The game itself is the latest entry in the long-running hack-and-slash series that started its life on PlayStation 2. Ever since its inception, the series has seen numerous copycats and has always stood out on its own.
ADVERTISEMENT
Article continues below this ad
Santa Monica Studios revealed their new take on the God of War series, with a new camera perspective, more fleshed-out combat, and more focus on the emotional aspects of Kratos' character. This transition received a mixed response from fans, at first. At its launch, the game proved to be successful and its story and high sales numbers earned it a sequel.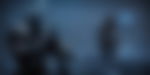 This brings us to the Behemoth, that is God of War: Ragnarok. A larger world, a story with a larger scale, and more characters. The story basically carried on from where God of War 2018 left. But its scale was larger and its focus was more on sending fans a heartfelt message that obviously got through.
ADVERTISEMENT
Article continues below this ad
In conclusion, everything that Santa Monica Studios did with this game, they did right, it seems. Aside from breaking this many sales records, this game has also earned itself numerous award nominations. So what are your thought on the game? Do you think that God of War: Ragnarok is worthy of winning the GOTY?
WATCH THIS NOW- Playstation Exclusive Games You Should Get Your Hands On