"Scary Thing to Think About" – Dr Disrespect Fears Halo Infinite Going Down the Warzone Route
Published 11/28/2021, 8:11 AM EST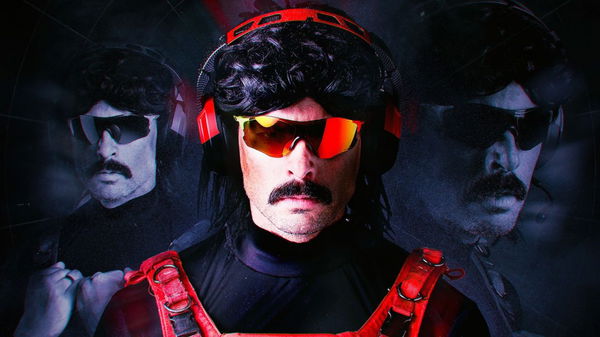 ---
---
2021 has seen the return of two massive FPS franchises, Battlefield and Halo, in Battlefield 2042 and Halo: Infinite. Both iterations have breathed new life into the franchises, which laid dormant for a few years. Fans had begun to question both studios' resolve and whether there would be another title.
ADVERTISEMENT
Article continues below this ad
Popular Battle Royale streamer, Dr Disrespect, tried both games, but only liked one of them. The returning Halo franchise from a 7-year hiatus managed to impress the 2-time streamer of the year.
Despite a great open-beta launch, and mostly positive reviews from the community. Microsoft still has a lot of things to worry about, which involves cheaters, bug abusers, and hackers. So far, streamers and fans have only encountered a few of these miscreants, which is a red flag for Microsoft, and they need to introduce a kernel-level anti-cheat system.
ADVERTISEMENT
Article continues below this ad
Video Source: DrDisRespectYT
Dr Disrespect doesn't want Halo Infinite to suffer the same fate as Warzone
Warzone isn't the greatest Battle Royale title anymore, even though it had the potential to be. The problem of the unstoppable invasion of hackers pushed the stand-alone title to ruins. The game is in a terrible state, which makes things horrendous. Something similar has been seen in the open-beta of Halo Infinite.
Streamers like Doc, TimTheTatman, and more have bumped into hackers in the free-to-play multiplayer of Halo. The 39-year-old streamer is afraid that if Microsoft isn't cautious about the game, it could slip out of their hands fairly soon. The game is amazing and fans have wholeheartedly accepted everything that has been added to the game.
In a recent tweet, Dr Disrespect conveyed his fear about cheating in Halo, saying, "Cheating in Halo is a scary thing to think about."
Cheating in Halo is a scary thing to think about.

If it gets out of control like Warzone, everyone is gonna question everything and then it turns into this huge hackusation movement nobody wants.

Microsoft…. give us some relief. It's such a good game.

— Dr Disrespect (@drdisrespect) November 28, 2021
ADVERTISEMENT
Article continues below this ad
Will 343 Industries and Microsoft hear Doc's concern?
After 7-years of elongated wait, Halo has finally returned to all its glory. The American studio's decision to make the title's multiplayer free-to-play played out perfectly. Evident by the massive influx of new players, and the numbers climbing each week, Microsoft has a masterpiece in its hand.
ADVERTISEMENT
Article continues below this ad
Developers should address the situation of hackers before things become difficult to handle. Halo: Infinite's survival is incredibly important for its eSports community to flourish. Here's hoping the devs take Doc's concern into account.
Watch this story: Why is GTA San Andreas so Good?