Scientist Wants to Start Twitch Channel With Rats After Bizarre Doom Experiment
Published 12/19/2021, 6:11 AM EST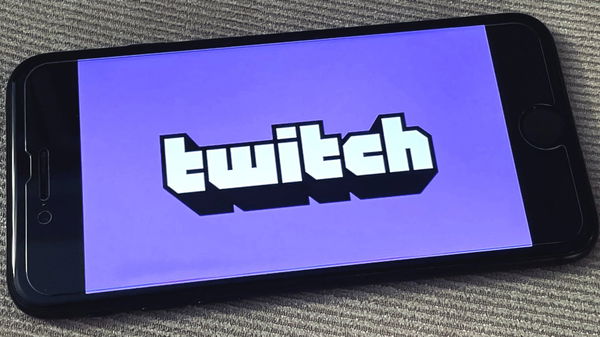 ---
---
The world of science is indeed as interesting as it is bizarre. Recently, science provided people with the sight of rats playing the legendary 1994 game Doom II. One Hungarian neuro engineer named Viktor Toth wanted to do research on brain and computer interfaces and thus conducted an intriguing experiment where he used rats to simulate the gameplay for Doom II.
ADVERTISEMENT
Article continues below this ad
He trained the rats to go around in the corridors of Doom II and posted a detailed journal titled "Rats in Doom VR" on his Medium page. It seems like the scientist is also eager to launch a Twitch streaming channel which will indeed give his gamer rats a suitable career!
Scientist associated with rats playing Doom II is considering streaming
ADVERTISEMENT
Article continues below this ad
Viktor Toth developed a setup where rats would have to move on a ball which would coordinate with the movement in DOOM II's corridors. Toth suspended a rat in a harness on top and it would move the ball with its feet. And when the rat moved the ball with its feet, this movement would be reflected as a movement within the game, and the same was mirrored on a computer screen in front of these rats.
Toth further reinforced these rats' movements by implementing a reward system, using sugary water from a tube that would secrete this liquid every time they did something right.
Neuroengineer Viktor Tóth trained three rats to play "Doom II." Here's a video of one of the rats Romero getting surprised by an imp during shooting training! 🐀 pic.twitter.com/whrTftl4mr

— T🎅ny H🤶 Tr🎄n (@TonyHoWasHere) December 13, 2021
WATCH THIS STORY –  Toughest Video Game Bosses of All Time
Toth, on being asked why he chose DOOM II out of all other games, replied that the interface of the game had wider space and more scope to edit in order for him to conduct this amazing experiment. He also added a villain (the imp) in the game at different positions and in the above video, it can be seen that one of the rats, Romero, is getting confused looking at the imp spawning in front of it.
ADVERTISEMENT
Article continues below this ad
On being asked about starting a Twitch streaming channel, Toth seemed quite interested in the idea and said, "I think it's a very valid way to monetize a project like this. The only problem is how long the rat can run. I had Romero [one of the rats] running for 15 minutes one time, which was great … So if you can actually get the rat to a point where it actually expresses a curiosity in the game, then it could get really interesting … Twitch streaming would be a very valid way to get this in front of people." 
It would be interesting for the Twitch audience to see these small rodents play their way through first-person shooters!
Read more about this particular experiment by Toth on Medium.
ADVERTISEMENT
Article continues below this ad