Secret Animal Crossing: New Horizons Details That You Might Have Missed
Published 03/02/2021, 12:28 PM EST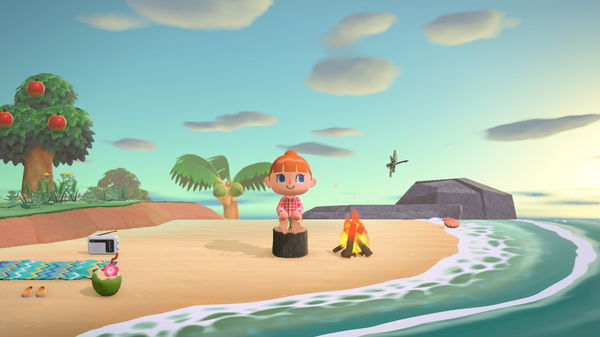 ---
---
Since launching almost a year ago, Animal Crossing: New Horizons has established itself as one of the most popular titles on the Nintendo Switch. The social sim lets players progress at their own pace while providing a relaxing and immersive experience.
ADVERTISEMENT
Article continues below this ad
The many characters, locations, and items present in New Horizons are some features adored by the player base. In addition, the developers were clever to sneak in many hidden features players might want to look out for while exploring their in-game islands.
In a YouTube video, Crossing Channel shows off some intriguing secrets that Animal Crossing: New Horizons has to offer. This will help players pinpoint the secret details that they might have missed out on while playing the game.
ADVERTISEMENT
Article continues below this ad Interesting details about the Able sisters in Animal Crossing: New Horizons- Label's designer clothing expansions, Sable's scissors, and Label's bag
In Animal Crossing: New Horizons, Label is a special visiting villager who rewards unique clothing. By talking to Label and modeling for her, players can receive exclusive clothing of her own brand, Labelle.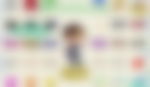 Label will not only hand you this clothing, but it will also become available to purchase from the Able Sisters store the following day. This means that one can expand the inventory of the Able Sisters through Label. Also, once you have conducted enough fashion checks with her, she will start using the Happiness reaction when she meets you.
Therefore, players can increase their friendship with Label by interacting with her and partaking in her fashion checks.
Another interesting detail regarding Label is that if you look close enough, you will see a little ribbon on her bag. The design of this ribbon is a throwback reference to Gracie, the fashion designer giraffe who trained Label. Since Gracie isn't in the game at this moment, this is a pleasant reference.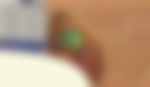 We have talked about one of the three Able sisters, and now it's time to talk about Sable. One interesting detail regarding Sable is that she and Tom Nook were childhood friends. Based on some dialogue within previous games, the pair were even rumored to have a romantic relationship.
Despite the pair's separation, Tom Nook would still send letters to Sable, and he even sent her a pair of scissors for her birthday. Currently, you can see this pair of scissors in the Able Sisters store, highlighting Sable's appreciation for the gift. Staying true to the lore of the game, this is an adorable detail.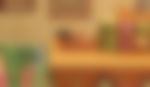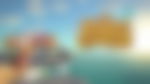 Secret details about the stereos and Yule Log, and how to make the crowd go wild in Animal Crossing: New Horizons
Moving on to the items, the stereos in New Horizons have a realistic aspect regarding their audio quality. The more expensive stereos in the game actually sound better than the cheaper ones available.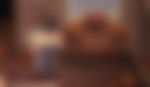 While this feature incentivizes players to spend some extra Bells on certain items for getting the best quality possible, many in the player base are still more fond of the lower-quality vintage radios and stereos in the game.
Meanwhile, the Yule Log is a decorative item introduced in last November's winter update. For players who are not familiar, this item can be customized in a variety of styles. While Chocolate is its default variation, Chestnut, Whipped Cream, Strawberry, and Green Tea are the distinct looks players can change the item to.
The next secret detail is cool and might come as a bit of a surprise. It requires a combination of two items to happen – the Ringside Seating wallpaper and the Judge's Bell.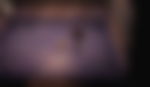 Ringing the bell whilst in a room with this wallpaper makes the crowd go wild, and it does not occur if the room does not have the specified wallpaper applied. This is a clever feature; credit to the devs for coding it in. Players should test this one out themselves. Blathers fear of bugs and cool features regarding the curtains in your house and the Tulip Surprise box
When entering the museum, players might have noticed that Blathers does not stand in the center. While this might seem random, there is a meaning behind it. Blathers is terrified of bugs. He is reluctant to present facts about them and hold them when the player donates any bug to him.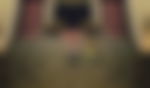 This ties into his odd standing position inside the museum. Blathers places himself far away from the bug exhibit, filled with the critters that he fears. Instead, he is closer to the fish, fossil, and art exhibits.
The next hidden feature might seem fairly obvious, but it is also something new to this game. The windows in your house change depending on the type of wallpaper that you use. As a result, some windows have curtains, while others don't have them.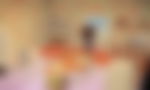 For those who have curtains within their house, they can open and close the curtains freely. Being a minor detail, some players might not be aware of this one.
ADVERTISEMENT
Article continues below this ad
Meanwhile, the Tulip Surprise Box might not seem like a fancy houseware item, but they contain a neat secret. Inside the yellow and white tulips, you can see two princesses. They are Princess Peach and Princess Daisy from the Mario series. This is a sweet reference for two of Nintendo's most popular and iconic characters.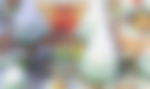 In the video, Crossing Channel also points out how giving the villagers different accessories to wear can reveal more visible details of their characters. You can check out the full video above for the same. Let us know about some secret Animal Crossing: New Horizons details that you have discovered in the comments.
ADVERTISEMENT
Article continues below this ad