"Seeing the 4 Archons Together Warms My Heart": Genshin Impact Fans Gets Emotional After Seeing the Latest Lantern Rite Promotional Video
Published 01/22/2023, 2:30 PM EST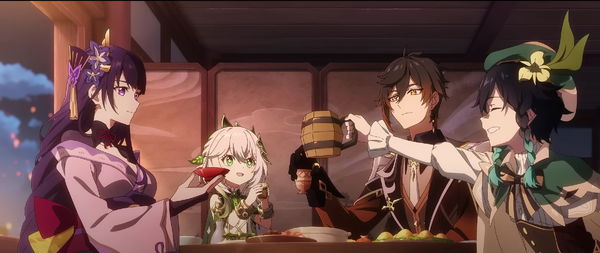 Genshin Impact has always gone the extra mile to provide vibrant and enthralling content to its players. From the very beginning itself, they have brought in efforts to make players hooked to the game. We can see their amazing progress throughout the years since its release.
And now, as the 3.4 update is bringing back 'Lantern Rights', one of the biggest festivals of the game, fans are excited even more. Once again, Genshin Impact has proved its prowess in creating an amazing visual pleasure.
Genshin Impact: Lantern Rite Promotional video
ADVERTISEMENT
Article continues below this ad
The world of Teyvat is getting more expanded day by day. More characters, regions, archons, weapons, and enemies are getting added to the game continuously. Genshin takes extra care and brings out these amazing content every now and then through their much-anticipated updates.
Currently, the game is witnessing the 3.4 updates of the game. It has brought some incredible characters, like Yaoyao and Alhaitham to the wish banner. More regions in Sumeru have opened up as well.
But the most highlighted part of this event is Genshin's most popular festival, 'The Lantern Rite'. The game rolls out this festivity to commemorate the Chinese New Year. The Lantern Rite is one of the most popular events of the game and it brings a lot of content into the Teyvat. These include games, cuisine, gifts, and whatnot. But, the most beautiful element of the festival is the gathering of the beloved characters from the game.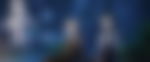 This time around also the community got to witness this marvelous gathering. The Archons from the four regions were seen sharing a table and having food while enjoying the festivities Liyue has to offer. Hu Tao, Xiangling, and other characters were having fun. Klee drags Qiqi around the Liyue Harbor and finally, Xiao gets accompanied by the traveler.
Everything that Genshin has brought this time around has surely stolen the hearts of the fans. And soon after the promotional video's release, the Genshin fans were seen being emotional.
Fans are overwhelmed by the promo video
Fans were overwhelmed after Genshin released this video. Especially a lot of fans were overjoyed at the archons celebrating together.



ADVERTISEMENT
Article continues below this ad
People were seen showering their love for the Archon meet-up. And Xiao finally getting a partner to witness the Lantern Rite, has made many people emotional as well.


ADVERTISEMENT
Article continues below this ad
Overall, everyone from the Genshin Community loved this new Lantern Rite video from HoYoverse. The game is surely setting its bar high and fans will surely expect this level of creativity in each of their updates.
Watch this Story:  10 Mightiest Weapons in Genshin Impact