Sega Thrills Its Fans in the West as Eagerly Awaited Console Finally Gets Its North American Release Date
Published 07/14/2022, 2:20 PM EDT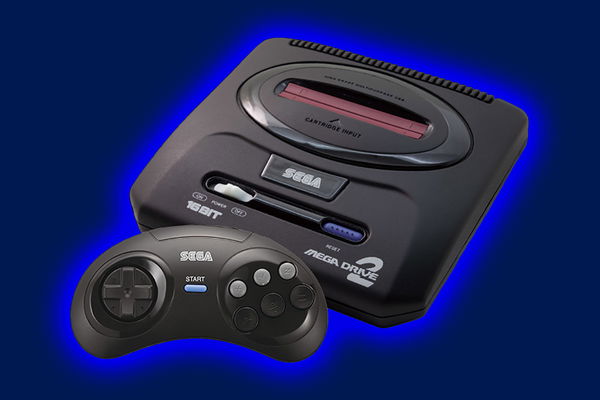 Even after all these years, the Sega Genesis is a type of console that is hard to forget. The games, the memories, and the Nostalgia that fans had with Sega Genesis are incomparable. Especially the 16-Bit graphics and chiptune used to grab the attention. Gradually, both graphics and sound got better with the advancement in technology, turning the course of gaming history. 
ADVERTISEMENT
Article continues below this ad
In a similar manner, the developers of the retro era can't forget about their fans. Thus we get to hear a lot from companies like Sega, coming up with more retro-style games and re-releases. And that's what happened recently!
ADVERTISEMENT
Article continues below this ad
Amazon just made Sega reveal its secret
As part of its promotion for Prime Day, Amazon showcased a section of retro games. Gamers with keen eyes noticed something amazing and became incredibly excited about it; a mini console, precisely referred to as the Sega Genesis Mini 2. As the news traveled around the country, many referred to it as a confirmed leak.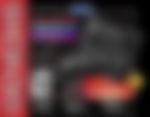 Eventually, the leak got real. Sega, an hour later, made an official website and announced the arrival of Sega Genesis Mini 2, verifying that the console will be released on October 27.
Additionally, with more power, over 50 classics, some Sega CD titles, and an unreleased bonus game are also included!
After that, the fans just lost it on Twitter and started retweeting the post, showing love and support for their beloved console.
A lot of people kept telling me this wasn't coming to North America. Glad y'all were wrong wrong wrong! I am bathing in your wrong-ness! And it is glorious! 🙂 https://t.co/GlBcfhtJKc

— Game Sack (@GameSack) July 13, 2022
These tweets also included some hilarious reactions.
The Blast is Real!!
After the official confirmation, fans totally went crazy on the internet and started speculating on several theories about it. Some of these theories were about games like Snatcher, Dragon's Lair, and Space Ace, where fans thought that these games might return. While these were some expectations, some demanded a Saturn mini as well as a Dreamcast 2.
Another topic of discussion is whether the company is planning on bringing back 'Blast Processing'. A notorious piece of technology that was used as promotion for the original Sega Genesis against Nintendo's SNES in North America.
Nintendo discarded the technology at the time as a cheap marketing gimmick. But after 34 years, Sega may prove Nintendo wrong—and this time for good. If it does, the gaming industry may see a retro revolution.
ADVERTISEMENT
Article continues below this ad
There is no official estimate of how many of these consoles will be transported to the United States, which is unfortunate given that they are actually made in Japan.
Reminder that apparently the only way to order the Genesis Mini 2 is to buy it as an import item from Amazon and pay shipping from Japan. If you want it, get it, as I have no idea how many of these they'll actually make https://t.co/aXbi1WRxVM https://t.co/wt7hPWEcBz

— Chris Kohler (@kobunheat) July 14, 2022
ADVERTISEMENT
Article continues below this ad
WATCH THIS STORY: Ranking the best Nintendo 8-bit soundtracks
But whatever the case, it has been confirmed, and the hype is real. And hopefully, soon the gaming community will get its hand on one of the best retro-style consoles ever!