Sentinels Annouce Update On TenZ's Future At Organization
Published 04/12/2021, 10:21 AM EDT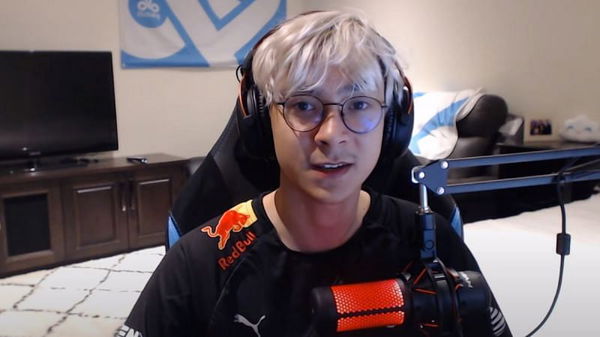 Cloud9 Blue and Sentinels' negotiations seem to have finally come to a close. Tyson "TenZ" Ngo will remain at Sentinels throughout the course of Valorant Challengers Finals, according to an announcement on the organisation's Twitter handle.
Only a couple of days back, TenZ stated that he has no clue about his future. He wasn't given any updates, but this news should come as a huge relief to the player.
This is big news indeed for the organization, which is currently ranked number 1 in the North American region. TenZ was the first Valorant player to reach the Radiant rank and has helped struggling Sentinels establish their mark in the scene. Having TenZ continue in their lineup should be a big morale boost for the entire roster.
ADVERTISEMENT
Article continues below this ad
We are pleased to announce that @TenZOfficial will be competing with Sentinels through the end of Challengers Finals.

— Sentinels (@Sentinels) April 12, 2021
How did TenZ end up at Sentinels?
Sentinels faced tough times during the VCT Qualifiers. Jay "Sinatraa" Won faced sexual assault allegations from his former girlfriend, and the player was left out.
Meanwhile, at Cloud9, TenZ stepped away from professional Valorant. He explained to the community that he wants to focus on creating content rather than play at the moment. However, the future held different plans for the player.
ADVERTISEMENT
Article continues below this ad
Sentinels had to find a suitable replacement, and that is when TenZ stepped in. Playing Valorant in one of the biggest stages in North America was a chance TenZ wasn't willing to miss. Soon after, Sentinels began dominating in Valorant match-ups and rose to the top.
However, TenZ's loan contract was coming to an end, and many claimed that Sentinels and Cloud9 are in talks for an extended loan spell, and here we are.
TenZ's stay is not permanent, which is a cause of concern for the fans. Rest assured, fans can hope Sentinels put up a good performance in their upcoming matches.
ADVERTISEMENT
Article continues below this ad
There is still no clarity whether Sentinels will sign TenZ on a permanent deal. Rumors around his buyout clause hinted at big numbers which any team would hesitate to pay up. Cloud9's Jack Etienne has cleared the air stating the numbers are pure garbage. However, the actual figures were never disclosed.
Which team do you see TenZ playing for in the long run? Let us know in the comments.