Serena Williams' Husband Alexis Ohanian Reveals Daughter's 'Adorable' Stamp of Approval on MrBeast's $50 Million Worth Delight
Published 01/17/2023, 7:30 AM EST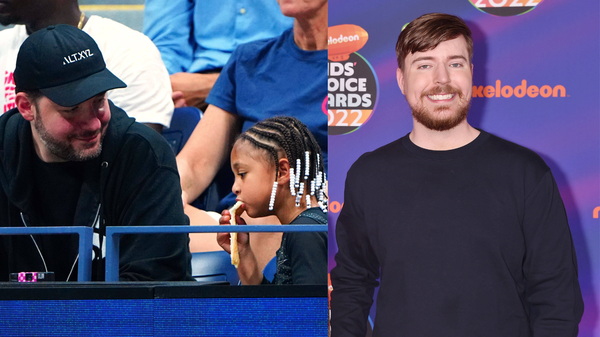 YouTube star MrBeast has been impressing the whole wide world with his unique videos and wholesome deeds. While he continues to do so, his snack delicacies like MrBeast Burger and Feastables are much-loved by the fans. Certainly, the five-year-old daughter of Tennis legend Serena Williams, Alexis Olympia Ohanian Jr. has approved of Jimmy's delicacy.
Feastables and MrBeast are some of the uprising businesses of MrBeast which keep his audience connected to him. The inauguration of the first physical restaurant in MrBeast Burger alone gathered over 10,000 people in the American Dream Mall, making it jam-packed. Whereas, fans were nothing but happy to see Feastables in every Walmart store across America. So, let's see how Serena Williams' daughter approved the snack bars.
Serena Williams' daughter loves the Feastables snack bars
ADVERTISEMENT
Article continues below this ad
Recently, Alexis Ohanian, husband of Serena Williams, shared a clip on Twitter about Olympia experimenting with croissant fillings to fill the day with sweetness. While the family was totally setting up goals, one could notice a Feastables bar on the counter. Thereby, hinting at the use of the snack bar as a filling in the croissant.
As the Feastables went in as the filling, the result came out to be amazing. Ohanian tweeted about the croissants being tasty, especially with the filling. Ohanian has been engaging in conversations with MrBeast on Twitter and took no time to appreciate Jimmy's snack bars.
To extend the gesture of praising Feastables, Ohanian tweeted, "@MrBeast I want you to know that your chocolate bars are Olympia-approved." Therefore, we can say that Olympia has certainly given a green flag to Feastables and surely loved to try it out.
What is the favorite Feastables bar of MrBeast?
ADVERTISEMENT
Article continues below this ad
Feastables bars have been a fan favorite for a long time and their flavors totally satisfy the craving for sweets. Everyone who is a fan of the snack bars stands behind one of the flavors and states it as their favorite. And Jimmy is no exception to it. In fact, he even stated his favorite bar, which is a recent addition to the group.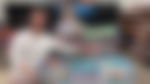 A few months back, a Twitter user stated his joy at seeing the release of the Milk Chocolate Crunch Bar. Interestingly, Jimmy joined the hype and said, "It is hands down our best bar, genuinely my favorite 🥰." Therefore, Milk Chocolate Crunch Bar can be taken as the favorite Feastables bar for Jimmy.
ADVERTISEMENT
Article continues below this ad
WATCH THIS STORY: Highest Cash Giveaways in YouTube Star MrBeast's Videos
What is your favorite Feastables bar? Do let us know in the comments below.
Edited By: Akash Pandhare