"She's Way Better Than Me" – A 56-Year-Old Mother Impresses the CS: GO Community With Her Mind-Blowing FPS Skills
Published 03/26/2023, 2:50 PM EDT

Follow Us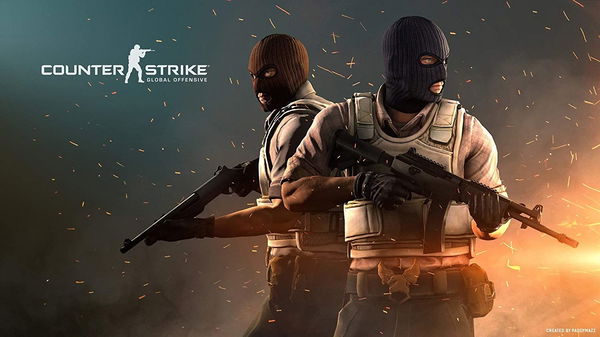 Counter-Strike: Global Offensive fans are ecstatic about the recently announced Counter-Strike 2 and can't wait to get their hands on this new FPS title. However, Valve has momentarily shortened the wait with a Limited Test. So, some players will get to play the game before it is launched.
But while waiting for Counter-Strike 2, fans can still enjoy playing CS: GO. This decade-old game is one of the significant titles in the competitive FPS scene. Many players might play Valorant these days, but the hype for this game hasn't died down yet. Even a 56-year-old mother loves playing some casual rounds of CS: GO.
Age is just a number, and this mother just proved that in CS: GO
ADVERTISEMENT
Article continues below this ad
A mother in her 50s just debunked the myth that video games are just for young people. Even someone who has kids can enjoy some first-person shooting action in video games. A video has recently gone viral on the internet, where a 56-year-old woman is seen playing Counter-Strike: Global Offensive.
Even the renowned eSports journalist Jake Lucky shared her video on his Twitter. Further, the journalist shared that she is also a mother and also does gaming livestreams. But what makes this viral video even more special isn't her playing Counter-Strike: Global Offensive at the age of 56. Instead, it was how she was playing it.
The mother showcased some mind-blowing FPS skills in this video. She was eliminating enemies with ease. It was hard to believe that she was just a casual gamer. Looking at her impressive skills, she can even try her luck in the professional competitive scene. Even many young gamers are unable to play CS: GO like her. Undoubtedly, it was amazing to see that people of different ages are enjoying CS: GO.
Gamer mother for the win!
This video of the 56-year-old mother playing Counter-Strike: Global Offensive amazed everyone who saw it. They praised her for the impressive skills she was showcasing in her gameplays. Some CS: GO fans even used this opportunity to take digs at their teammates, claiming this 56-year-old is a better FPS player than them.
I wish I had teammates like her

— TradeIt.gg (@tradeit_gg) March 25, 2023
She's eons ahead of my mm teammates

— Krypto (@KryptoIts) March 25, 2023
ADVERTISEMENT
Article continues below this ad
better aim than majority of the valorant community. good for her!

— A (@andy_k713) March 25, 2023
ADVERTISEMENT
Article continues below this ad
After seeing this video, we know that age doesn't matter to play your favorite video game. Let us know what you thought after seeing this exceptional talent showcased by the mother.
WATCH THIS STORY: Best FPS games on PlayStation, XBOX, and PC