Shocking Bethesda Move Has Xbox Fans Scrambling to Find Peace – "Makes Things More Chaotic"
Published 02/23/2022, 7:18 AM EST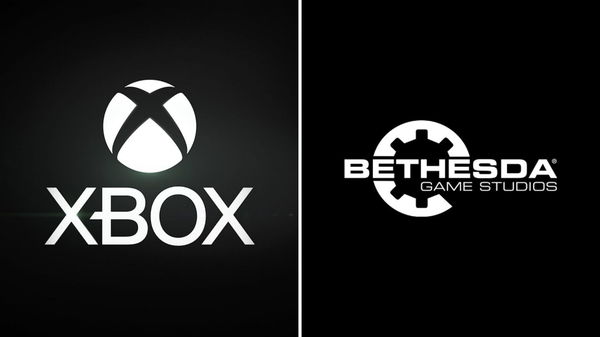 In a recent announcement, Bethesda has announced that they are bidding farewell to the Bethesda.net Launcher in 2022. The launcher has been a facilitator for the PC games library for a long time and now will shift its platform to Steam following the announcement.
ADVERTISEMENT
Article continues below this ad
They have announced that starting from early April, players will be able to migrate their games and Wallet to their Steam account. Let's find out how fans have reacted to this shocking news on Twitter.
ADVERTISEMENT
Article continues below this ad
Fans in disarray over announcement from Bethesda on Twitter
The Bethesda launcher won't be accessible from May onwards, while, as has been mentioned before, the migration process could be used from early April. Fans appear quite taken aback by this announcement and have expressed their feelings on Twitter.
Here is a fan wondering why the games are being shifted to Steam instead of the Microsoft Store. They also ponder whether the Activision-Blizzard games will also face the same fate with BattleNet being retired later in the future.
Interesting to see that they chose to move their library to Steam instead of to the Microsoft Store, given the fact that they're now a subsidiary of Microsoft. Does this mean that Activision / Blizzard games are going to move from BattleNet to Steam instead of MS Store?

— Carlos Solís (@csolisr) February 22, 2022
Many fans are also thinking about what might happen to their existing games on the Bethesda Launcher. To this, Bethesda has this to say on their official site, "The migration to Steam will include your game library and Wallet – meaning you will not lose anything from your Bethesda.net account."
So… What will happen to the games you bought on their launcher?

— The Waslijn (@The_Waslijn) February 22, 2022
It'll make things more chaotic. Practically every Blizzard game requires support and regularly. This won't be made easier thru integration with Steam since that means losing out on access to a huge chunk of modifiable elements in people's in-game accounts + account policy shifts.

— Maaya 賢 (@maaya_ffxiv) February 22, 2022
Another hopeful Ubisoft fan hoping for a similar change so they could play Rayman on Steam.
Can Ubisoft do this so I can play Rayman on Steam?

— Foekoe Gaming (@Foekoe) February 22, 2022
Were there any Bethesda launcher exclusives ?

— Bubbie (@BigBoyOnTheWeb) February 22, 2022
Maybe someone needs to do a survey on how many people know about the existence of the launcher.
Yo raise your hand if you just found out Bethesda had a launcher. ✋️

— Chris Lofgren (@CrimsonIncubus) February 22, 2022
Fans are also congratulating Bethesda for facilitating a smooth transition process to Steam from the launcher.
Here is one fan taking a dig at Microsoft for this recent development.
ADVERTISEMENT
Article continues below this ad
Bethesda is no stranger to words of praise and has delivered some unique, entertaining games in the past. That said, the recent development regarding the launcher has been greeted with mixed feelings from the fans. But, on an overall level, it seems like there's no one who pulling their hair out on this announcement. And that's always a good sign.
ADVERTISEMENT
Article continues below this ad
How do you feel about this announcement? Let us know in the comments below.
WATCH THIS STORY –  THE HIGHEST SELLING NINTENDO GAMES OF 2021