Shroud Addresses the Rumors Around PUBG 2 on His Stream
Published 02/09/2021, 7:34 AM EST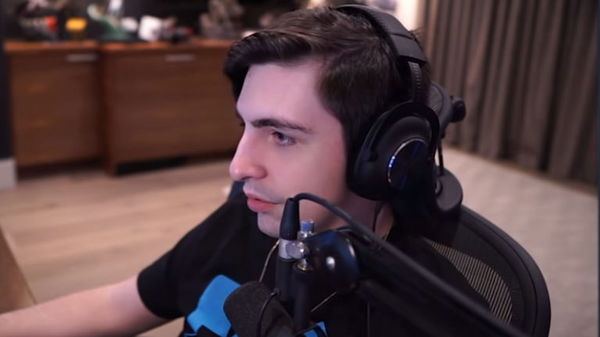 ---
---
Player Unknown's Battle Ground (PUBG) paved the way for the Battle Royale genre to explode onto the scene. It was the first game of its kind, gaining a massive fan following, eventually becoming a commercial success. It came out in 2017 and immediately grabbed everyone's attention. Every streamer in the world, including Shroud, streamed the title routinely.
ADVERTISEMENT
Article continues below this ad
In the following years, as the competition in the genre grew immensely, the game fell off. The new titles fashioned a much faster gameplay with enjoyable mechanics that the community adored. This made the title unpopular among the gamers, and it has been struggling to get back to its glory days ever since.
ADVERTISEMENT
Article continues below this ad Shroud addressed the rumors about PUBG 2 and shared his thoughts
The storied career of Shroud has seen many high and lows. Things were not always this easy for the streamer, but a video game like PUBG certainly helped him gain new heights of success. Community members still talk about the golden days when Shroud streamed the title every single day.
His skills are unparalleled, as he is a former professional Counter Strike player, which granted him a seat among the elites. He showcased his innate ability to overcome tricky situations and god-like aim inside PUBG. This title turned his CS: GO superstar status into a celebrity within a brief span. Although, tough competition from titles like Warzone, Apex, Legends, and Fortnite continued to make things difficult.
But now, rumors in the community suggest that the developers of the title might be working on a sequel to compete with its peers.
Shroud got the wind of these rumors as well, and he offered his thoughts on the matter on his stream. The rumors might bore good news, as Shroud believes PUBG is a revered franchise that can easily capture the market and developers know that too. He talked about how the developers gave up on the title in face of tough competition.
PUBG 2 needs to become a community title
ADVERTISEMENT
Article continues below this ad
The streamer shared his thoughts about what the second iteration of the title truly needs. He stressed on the point that title needs to become more community-driven than ever. The developers need to figure out a way that will allow the player base to come up with content of their own. He shared his perspective regarding the rumored title, and he also believes that is the only route the game can take moving forward.

Developers of the title could look into this suggestion, as Shroud possesses rich experience about the gaming industry, He has even played in the pro circuit of a community-driven title Counter-Strike, so he knows what this move will do for PUBG.
ADVERTISEMENT
Article continues below this ad