Silent Hill Creator Toyama Teases Sample Artwork from His Upcoming Game
Published 02/17/2021, 3:00 AM EST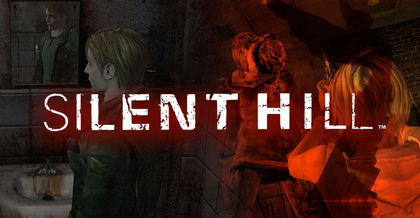 ---
---
Committing to one organization then ditching it for your own dream is a tough decision. But that is what Silent Hill and Gravity Rush's creator, Keiichiro Toyama, did without regrets. Toyama gave 20 years of his life to Sony Entertainment as director and creator. With Sony, he published the works he is most famous for- Silent Hill, Siren, and Gravity Rush.
ADVERTISEMENT
Article continues below this ad
The global pandemic gave him time to think of what he plans to do henceforth. He wanted a development and production house of his own and so the Sony veteran, along with two colleagues Kazunobu Sato and Junya Okura, founded Bokeh Game Studio.
The trio established Bokeh Game Studio back in August 2020, but did not make the public announcement until December. In an interview with IGN, he specified the studio will mainly focus on developing games in the genre he is popular for- horror.
ADVERTISEMENT
Article continues below this ad
In the interview back in December, he revealed his plans to release the studio's first PC game in 2023 but restricted himself from giving away any more details. Yesterday, on the studio's official YouTube game, Toyama teased hoards of samples of the concept art from the upcoming video game.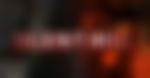 Will the Horror surpass Silent Hill?
"Photos have that time machine aspect, allowing you to go back to a moment in time…. This is why to this day I keep a camera on me at all times."
In the video, Toyama revealed that his visit to an unnamed Asian city paved the way for the idea of the studio and the game. The dynamism of Asian cities mixed with an exotic touch and a feeling of modernity inspired his upcoming game.
The game, scheduled for 2023, will be a combination of horror-adventure instead of pure horror. The samples the studio shared are, however, immensely terrifying. Octopus-human hybrid, humans transforming into worms, worms creeping out of mouths of animals, overall the scenery is rather eerie. But then again, what else would you expect from the man behind Silent Hill?
"The view I have of horror is the everyday life being shaken," Toyama says. "Rather than showing scary things, it should question our position, make us challenge the fact that we're living peacefully. I would like that to be the theme of my next game."
ADVERTISEMENT
Article continues below this ad
Sounds like the Silent Hill creator is committed to not let players view everyday life the same way as they used to ever again.
Even after all these years, many people still consider Silent Hill to be the best work in the horror genre. But with the new studio, will Toyama and the team be able to break their own record? People have high hopes from the yet-to-be-released game. Until then, let us know about your favorite horror game in the comments below.
ADVERTISEMENT
Article continues below this ad