Sledgehammer Games Fixes Notoriously OP Fire Weapons in Call of Duty Vanguard
Published 01/08/2022, 12:25 PM EST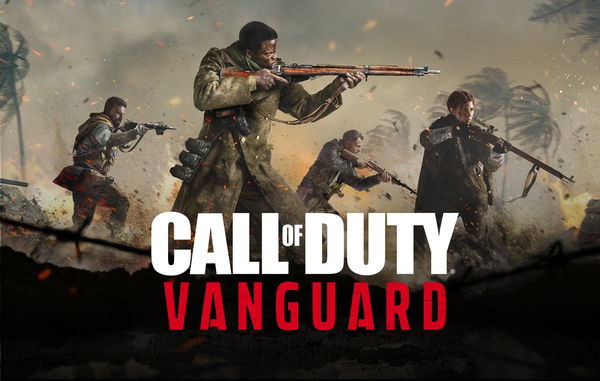 Call of Duty Vanguard's multiplayer has been plagued by a recurring issue, an issue that you could say created flames across the community. In the game, incendiary weapons were subject to debate and disgruntlement because of how overpowered they are. However, it looks like Sledgehammer Games are finally dousing these flames with the latest series of patches.
ADVERTISEMENT
Article continues below this ad
Call of Duty Vanguard's incendiaries to finally be nerfed
There is a wide range of imbalances in the game. Akimbo shotguns are something that will definitely give players nightmares. Incendiary rounds and all lethal flame weapons for that manner have been extremely potent since the launch date. Players can be seen running around wielding fire-based weapons and creating a nuisance for other players.
ADVERTISEMENT
Article continues below this ad
Watch Story: Top-Selling PlayStation, Xbox, and Nintendo Consoles of All Time
Season 1 only worsened this already hectic meta. It introduced the 'tone-deaf' incendiary grenades, which again, were extremely overpowered. Finally, after what seems like ages, Sledgehammer games have finally nerfed this nuisance.
We have been taking player feedback to heart and are fully committed to improving the multiplayer experience. Stay tuned for more information about the changes coming in the next update!

— Sledgehammer Games (@SHGames) January 7, 2022
Sledgehammer Games took to their official Twitter account to finally let know players about the incoming changes.
ADVERTISEMENT
Article continues below this ad
The developers seem to have adopted a rudimentary yet effective method. In order to stop incendiaries from being so overused, they have nerfed them by simply reducing their damage. The damage has been reduced to a large extent. Now, this piece of weaponry will not be capable enough to take down targets on its own. While it will deal crippling damage over time, the enemy player still has a chance of surviving the grenade's wrath.
While this seems like a welcome change, it does raise some questions. Sledgehammer games have said, "They'll still be painful, but you'll recover." This somewhat nullifies the concept of 'lethal equipment' considering that it will not be capable of killing its target.
Adding on, the game will witness the buff of two perks that are extremely useful in countering flames. The Fortified and Dauntless perks will receive significant buffs. One will reduce incoming fire damage while the other will reduce damage sustained when moving through flames. All in all, these are quite welcome changes that hopefully will put the game on track.
ADVERTISEMENT
Article continues below this ad