Spider-Man Fans Celebrate as Massive Update Brings a PlayStation Exclusive Into the Handheld World
Published 08/04/2022, 8:50 AM EDT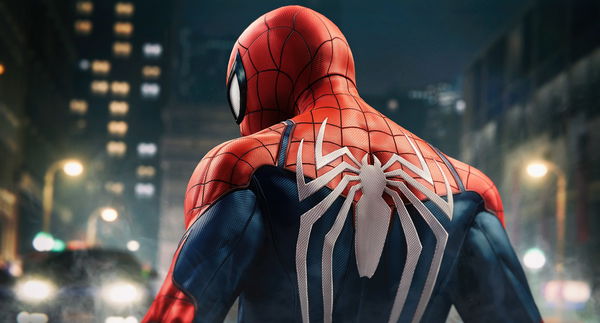 After the success as a PlayStation exclusive, Insomniac Games and Sony decided to port their successful video game title, Spider-Man, to PC. However, there is more good news for PC gamers as they could play this gem on a hand-held console.
The game's developer, Insomniac games, recently shared about the game being verified on Steam Deck. Usually, AAA games like this former PlayStation exclusive becomes Steam Deck compatible after the release. However, Spider-Man is already a Steam Deck verified before its release on August 12.
ADVERTISEMENT
Article continues below this ad
Steam Deck is a hand-held console developed by Valve which lets players enjoy PC games as high-end video games. Moreover, Valve categorizes games into four categories of compatibility with the console. The verified category is games most compatible with the console, like Elden Ring, Valheim, and Stray.
Twitter reactions to Marvel's Spider-Man verified on Steam Deck
Most fans are thrilled to hear from Insomniac Games about Spider-Man being a Steam Deck verified. Now, fans would not only be able to enjoy it on PC but also during their travels as a hand-held console game. Although some are wondering at what settings the game would run on this hand-held platform.
However, some fans also questioned whether this Steam Deck version would give a similar experience to PlayStation. One of the fans even went on to take a shot at the hand-held console giant Nintendo switch, claiming Steam Deck offers a better experience than Switch.
doesnt max settings have a 32gb ram requirement? no way the steam deck is running it at max, probably like medium or low right?

— Somnus, the Mockery (@phantomSomnus) August 3, 2022
Remember when you said that Spider-Man is never coming to PC ? Good old times

— Bixby201 (@Bixby201) August 3, 2022
This is great, dont even need to own my PS anymore

— DN (@DN_3092) August 3, 2022
Steamdeck making up for Sony's ridiculous failure to support the PS Vita. Love it. Let's see even more Sony first party games on PC.

— Cynn Smith (@Cynnthetic) August 3, 2022
Thank you so much! I'm looking forward to play it on my Deck. By the way, any chance the latest Ratchet & Clank gets a PC port as well? 😁

— Ge0force (@Ge0forceBE) August 3, 2022
So you're telling me I'm gonna play this on stream once again and then AGAIN in bed or on the road on my steam deck??? 👀👀😍

— Greg/MG4R (@thetrueBigBoss) August 3, 2022
Awesome, this is what I was waiting for, now it's going from wish list to pre order!

— Deck Daddy 🇨🇦💚♥️ (@AlexPrime_86) August 3, 2022
What would the PC version offer over the PlayStation version?
ADVERTISEMENT
Article continues below this ad
The action-adventure superhero game came out on September 7, 2018 for the PlayStation 4. But after the release of the next-gen Sony consoles, Insomniac Games remastered this gem with higher graphics for the PlayStation 5. Now, the remastered version will be ported to PC.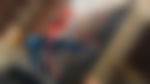 However, Insomniac Games took a step further for PC gamers, as the new PC version would be a grander visual treat for fans. Now, fans can enjoy the friendly neighborhood Spider-Man with higher graphic quality thanks to the ray-tracing technology.
ADVERTISEMENT
Article continues below this ad
WATCH THIS STORY: Best Co-op Games to Play on PlayStation, Xbox, and PC in 2021
Fans should definitely pre-purchase this gem, which is available on Steam and Epic Store for $50. Undoubtedly, it would be a massive success on the new platform like it was on PlayStation. Are you excited to play Spider-Man on PC? Share your thoughts in the comments below.