Square Enix Breaks Its Silence on the Final Fantasy VI Pixel Remaster Days Ahead of Christmas
Published 12/21/2021, 10:05 AM EST

---
---
Square Enix finally revealed some much-needed information about the long-awaited final title in the pixilated remastered series in the Final Fantasy franchise, Final Fantasy VI pixel remaster. And fans cannot afford to miss out on this exciting new update.
ADVERTISEMENT
Article continues below this ad
In June 2021, the developers announced they would release remodeled 2D versions of their highly praised titles on Steam and mobile. While the first five have made their way to the market, it looks like the last piece in the puzzle will take its "necessary time."
ADVERTISEMENT
Article continues below this ad
Final Fantasy VI pixel remaster release window announced
After a long period of no new news on the title, earlier today, Square Enix announced the expected release window. Following the staggering release of pixel remaster IV & V, the sixth one will launch in February 2022, according to the latest announcement. But that's not all. Along with the dates, the developers have also announced some exciting pre-order rewards for early customers.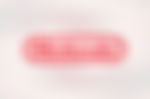 In the update, the developer revealed that the title is in the final stages of development and requires "final polish" for the "best experience possible."
And while fans cannot wait to play the game, some fans are worried Final Fantasy VI pixel remaster might launch with similar "horrible font" which is said to be unnecessarily tiny.
Pixel Remaster pre-order bonuses
In addition to the release window, Square Enix also revealed that pre-order customers of the standalone game and the steam bundle will enjoy exciting bonuses which will be available at the time of launch.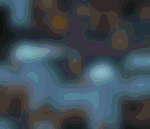 ADVERTISEMENT
Article continues below this ad
The rewards will include remixed versions of some iconic soundtracks of the original FF VI game. Customers will also get special wallpapers inspired by the games.
Interestingly, the Director of Final Fantasy XIV: Endwalker also announced unique rewards to compensate for the troubled early access period. You can find out what the reward is by clicking the link "also read" link below.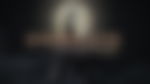 ADVERTISEMENT
Article continues below this ad
For those looking to purchase the FF VI pixel remake, the bundle is now available on Steam. However, players looking to pre-purchase the standalone copy will have to wait a little longer. Since more information about the same will be provided soon.
Watch this Story: The Worst to Buy Properties In GTA 5 Online