Square Enix Fails to Impress Final Fantasy VII Fans With Its Latest Reveal
Published 06/18/2022, 5:06 AM EDT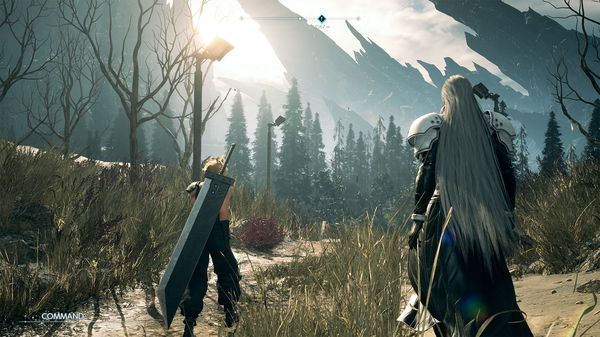 2023 is going to be a JRPG party for Final Fantasy fans, with Square Enix planning to release two massive titles, one of which is going to be a Final Fantasy VII remake. Alongside this, fans on mobile will also get an exhilarating remake of the 1997-hit this year. All in all, it was a great 25th-anniversary celebration for Final Fantasy VII yesterday!
ADVERTISEMENT
Article continues below this ad
With that being said, the upcoming Final Fantasy VII remake has been announced to be a PS5 exclusive. Moreover, it will be featuring some changes from the original FFVII. Are fans happy? Well, some are!
ADVERTISEMENT
Article continues below this ad
Upcoming Final Fantasy Titles in 2022 and 2023
As fans know, Square Enix made a notable appearance with Final Fantasy XVI in the recently-concluded PlayStation State of Play after a long wait. Final Fantasy fans were starstruck with the recent reveal trailer 'Dominance' that featured a lot of Eikons and action!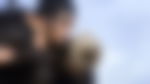 Final Fantasy XVI is presently slated to release as a PlayStation exclusive in the summer of 2023. And then, we'll have the Final Fantasy VII remake titled 'Rebirth' just after, in the winter of 2023!
In addition, we expect to get the Final Fantasy VII: Ever Crisis on mobile by the end of this year.
Moreover, Square Enix has announced that Final Fantasy VII remake will be a three-part trilogy, the first part of which will release in Winter 2022. Rebirth is the second title in the remake trilogy.
WATCH THIS STORY: Best Final Fantasy games of all time
Titled 'Crisis Core: Final Fantasy 7 Reunion', the introduction to the trilogy is supposedly a prequel to the original title. Crisis Core: FFVII Reunion will be available across a host of platforms, including last-gen consoles and Nintendo Switch.
His legacy, gave life to Final Fantasy VII──

Crisis Core ─Final Fantasy VII─ Reunion, featuring updated 3D models, full voiceovers and new music arrangements, launches this Winter on PS5, PS4, Nintendo Switch, Xbox Series X|S, Xbox One and Steam. #CCFF7R #FFVII25th pic.twitter.com/aMOiDXFkku

— FINAL FANTASY VII (@finalfantasyvii) June 16, 2022
That makes a total of four FF titles in a bracket of slightly more than one year!
Rebirth's story could be a bit confusing for fans
Although the trailer seems magnificent to the eye and stays true to some original lore, it shows a lot of shifts from FFVII, which, as pointed out by fans, could confuse many people and destroy the classic.
They had one fucking job. Remake ffvii. And they couldn't even get that right.

Wtf is this new story??? This isn't the ffvii I remember.

— AoD (@AttackonDragon) June 16, 2022
Love we get a Crisis Core remake, and love we finally have news of Rebirth/Remake part 2. I just hipe they don't screw with the story too much. The story is great the way ut is. I just dont want them to throw away the classic and create something completely different.

— Shanaki🇺🇦#IStandWithUkraine (@ShanakiTheWolf) June 16, 2022
However, a lot of fans are just simply excited for all the Final Fantasies!
sorry ff16 next summer I'm very excited and make errors

— TeaGryff (@TeaGryff) June 16, 2022
Among Us too?
So excited it will be a trilogy and I'm thrilled the game is probably going to tell some fresh, new stories as well. I know it will piss OG purists off but that's ok to me

— J's Game Corner 🎮 🌈 🏳️‍⚧️ (@just_games1984) June 16, 2022
Rebirth's PS5 exclusivity disappoints a lot of Xbox and PS4 fans
While most were plain happy with Square Enix releasing so many titles, some were worried about Rebirth being PlayStation 5 exclusive.
PS5 exclusive? The least played console? The ones sitting unused by scalpers who bought them all up hoping to resell them for three times the MSRP?

K. Good luck with that. pic.twitter.com/pPUAZi12hx

— Fat Gay Disabled Leftist (@fatgaydisabled) June 16, 2022
I'm gonna go cry in a corner because it's still just this side of impossible to get a PS5 where I live. 😭

— Woke Disaster Jou (@Jouscribbles) June 17, 2022
No Remake for Xbox. I won't buy Square Enix games every again, though I may pirate some stuff here and there.

— deadmaker (@_deadmaker) June 16, 2022
Are you kidding me? Is it really limited to only the PS5? Does square know how hard it is to obtain a PS5 these days?? That's so unfair..

— Melissa (@melisweetheart) June 16, 2022
Gives us crisis core for the Xbox

Doesn't give us FF7R on Xbox

Refuses to elaborate

Proceeds to leave

I just wanna play the remake😞

— The guy (@Dylbert0) June 16, 2022
ADVERTISEMENT
Article continues below this ad
Well, the 25th anniversary of FFVII was definitely a success with all the huge announcements we received! However, we'll have to wait and watch what Square Enix has in store for us in terms of quality, story, and actual gameplay over the next couple of years.
It will undoubtedly be a fan feast, but with Square Enix introducing story tweaks to the beloved classic and making it PS exclusive, things may not turn out well for the fans!
ADVERTISEMENT
Article continues below this ad
What do you think about the Final Fantasy VII Rebirth trailer? Do you own a PS5 yet? Let us know in the comments!