Star Wars: Knights of the Old Republic Remake Rumor Confirmed
Published 04/21/2021, 1:04 PM EDT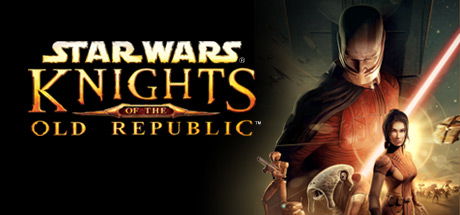 ---
---
For more than a year, fans of Star Wars have waited for rumors of a new game to arrive soon. With a lot of leaks talking about the 2003 title, Star Wars: Knights of the Old Republic returning soon, everyone had a rejuvenated sense of hope. With no news for over a year about it, it looked like all seemed to be lost. But just like the series, hope returned, and the remake will happen, and fans have gone ballistic about it.
ADVERTISEMENT
Article continues below this ad
ADVERTISEMENT
Article continues below this ad
Star Wars: Knights of The Old Republic remake to be developed by Aspyr
Bloomberg reporter Jason Schreier revealed on the MinnMaxShow podcast, that the remake of the iconic RPG from Bioware will arrive soon. He revealed that Aspyr Media will develop the game and they have already done a bunch of ports for other titles.
"This is public at this point; I mean, I've basically confirmed that Aspyr, which is the company that has ported a bunch of KOTOR games is working on it."
Aspyr specializes in a lot of remakes for older generation titles for major franchises, including Star Wars. This includes games like Jedi Knight: Jedi Academy and Jedi Knight II: Jedi Outcast. They also remade the second iteration of the Knights of The Old Republic series titled the Sith Lords. Allowing other companies to port games helps companies like EA to develop new blockbuster titles and not worry about working on remastering old games.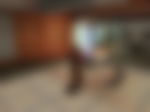 The Knights of The Old Republic story
ADVERTISEMENT
Article continues below this ad
Bioware developed the original game which released almost 18 years ago. The series spawned three more titles before Obsidian Entertainment took over and continued the storyline. It was based on a comic book series from the iconic universe created by George Lucas. The universe now has 12 mainline movies and countless spinoffs, including live-action and animated TV shows.
The story is set almost 4000 years before the movies, and it showcases the war between Darth Malak's Sith Army and the Republic. Players could join the Sith or the Jedi depending on the choices they make, which could lean them to the light or dark side of the force. Back in 2003, it was revolutionary to see decisions like these make a massive difference in a game.
The remake will bring back a lot of nostalgia revolving around the iconic game. As of now, there is no release date, but fans expect to see it arrive sometime next year.
ADVERTISEMENT
Article continues below this ad
Trending Stories