Steam Looks To Make Its PC Games Portable With the SteamPal
Published 05/26/2021, 2:22 PM CDT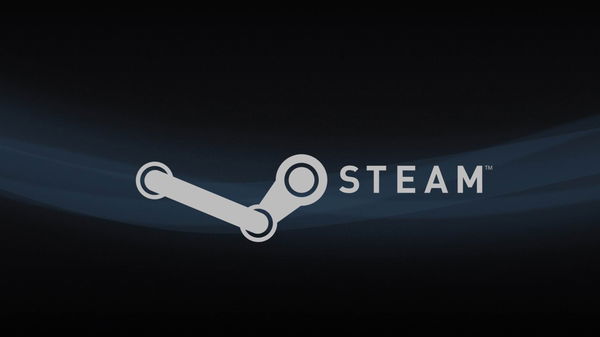 ---
---
Following in the footsteps of PlayStation and Nintendo, Valve is looking to develop its own Steam branded portable console. The console will be named the 'SteamPal'. It looks to be a continuation of Valve's controller project called 'Neptune'.
ADVERTISEMENT
Article continues below this ad
The 'SteamPal' will be built similarly to the Nintendo Switch. It aims to be an all-in-one hand-held PC with gamepad controls and a touchscreen. Valve will make use of the wide variety of titles on the Steam store to give players on the 'SteamPal' a plethora of gaming options.
Rumors about the device first began when the data-miner and former co-founder of Steam, Pavel Djundik, spoke about the console in a tweet. He said, "Valve's "Neptune" controller shows up in the latest Steam client beta again." Pavel was also the first to reveal the potential name 'SteamPal'.
ADVERTISEMENT
Article continues below this ad
Previously, multiple sources familiar with the matter have confirmed that the hardware has been in development for some time. However, this week, Valve itself pointed to the device by adding new code related to the 'SteamPal' into the latest version of the Steam store.
During his talk in New Zealand Sancta Maria College, Valve co-founder and Managing Director Gabe Newell was asked, "Will Steam be porting any games on consoles, or will it just stay on PC?" To this Newell replied, "You will get a better idea of that by the end of this year… and it won't be the answer you expect. You'll say, 'Ah-ha! Now I get what he was talking about."
Both PlayStation and Steam look to enhance their reach
ADVERTISEMENT
Article continues below this ad
It is not only Steam that wishes to expand its presence on the console. PlayStation is trying to get a better grip on their PC audiences. In order to do this, they plan to port many more games developed by PlayStation Studios to the Steam Store.
Currently, electronic manufacturers across the world are facing a shortage of parts. Major gaming companies like PlayStation and Xbox are facing the brunt of this problem. This shortage of semiconductors is the main reason why gamers are still finding it very difficult to get their hands on the PS5 and Xbox Series X/S.
Do you think that the upcoming 'SteamPal' will face the same hardware shortage issues? Let us know in the comments down below.
ADVERTISEMENT
Article continues below this ad