Stipe Miocic, Milwaukee Bucks and eSports Stars React to TimTheTatman's Tribute to Unsung Heroes of Gaming
Published 01/14/2021, 11:37 AM EST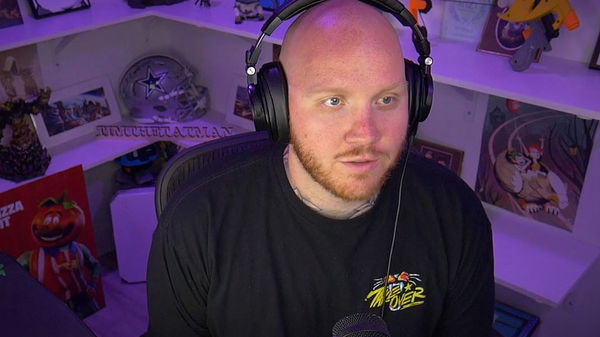 ---
---
The world of eSports mainly revolves around highly skilled players and their ability to pull off the near-impossible. It attracts fanfare, fame, and in some rare cases, millions of dollars. The display of exceptional plays in high-stake situations makes the industry a treat. There is more to gaming than just the professional aspect and million dollar tournaments, and TimTheTatman has highlighted exactly that on his stream.
ADVERTISEMENT
Article continues below this ad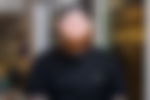 ADVERTISEMENT
Article continues below this ad
TimTheTatman pays a touching tribute to unsung heroes of gaming
The famous streamer acknowledged the contribution of these heroes and the key role they play in the industry. He talked about the contribution these people make and how it may sometimes go unappreciated.
In the sporting contest, the high skilled players and their egos usually dictate the terms of the play. If this ego gets challenged, then it could run the entire team into serious trouble. This is where the lesser-known, low-skilled players come into the picture and Tim knows the value they provide.
Twitter reacted to this amazing tribute
Many celebrities from various sporting spheres offered their own reaction to this touching message. It is heart-warming to see all these exceptional personalities come together to celebrate lesser-known players.
Dr Lupo offered his take on the matter and he understands the pain such players endure every single day.
The self motivation is palpable

Also I feel that

— DrLupo (@DrLupo) January 13, 2021
Top rated NBA team Milwaukee Bucks also offered a response on the matter, and it seems like the team firmly agrees with the thoughts expressed by Tim. The team offered a rather quirky response that will tickle your funny bone.
The streaming platform, Twitch, itself offered a reaction to acknowledge the crucial role these guys play.
Gotta salute all the unsung heroes, after all.

— Twitch (@Twitch) January 14, 2021
A legendary Call of Duty player in Faze Pamaj also came forward to offer his thoughts on the matter. He even went on to tag his friends with a word of appreciation.
Title contender for UFC's featherweight division found the entire thread hilarious, and it seems like she somewhat agrees with the statement.
Tim's thoughts also resonated incredibly well with UFC's world heavyweight champion Stipe Miocic. He also stated how the video made his day.
Thank you I needed this! I tell my guys all the time, not all hero's wear capes! I take the abuse so that they can come back stronger and become better from my terrible lack of play! My day has been made! You rock!

— Stipe Miocic (@stipemiocic) January 13, 2021
Tim's regular teammate and streamer Cloakzy, too,  turned up to comment on the thread with an amazing response that will melt your heart.
ADVERTISEMENT
Article continues below this ad
Our team is nothing when you aren't there, but me and @NICKMERCS sure as hell win a lot more.

— cloakzy (@cloakzy) January 13, 2021
The sporting world from various realms unanimously agree with TimTheTatman.The toxic players of the online gaming community should learn a thing or two from this. The pleasure of gaming alongside your best mate or a group of friends on a routine basis is unmatched. Hopefully, this thread will lead gamers to appreciate one another while keeping the environment welcoming for all players.
ADVERTISEMENT
Article continues below this ad